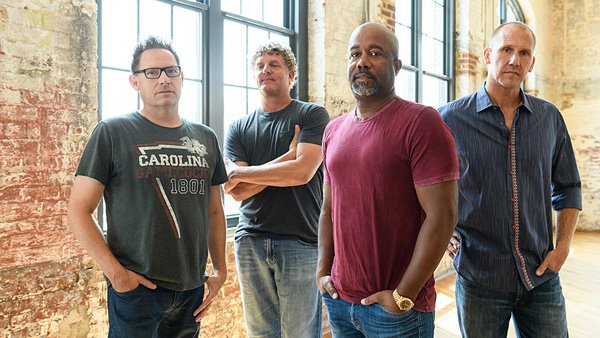 Darius Rucker and his old pals are putting out a new album.
(Undated) -- Hootie and the Blowfish are announcing their first studio album in 14 years.
'Imperfect Circle' drops on November 1st.
During a decade-long break, frontman Darius Rucker made a name for himself in country music.
The band reunited over the summer for their Group Therapy Tour with the Barenaked Ladies.