Could 2026 World Cup matches be played in Cincinnati? It's a possibility.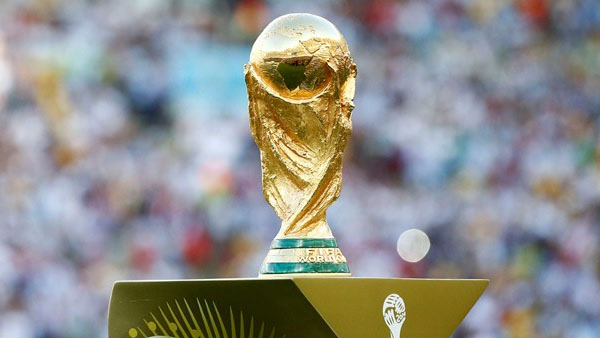 The United States, Canada and Mexico will jointly host the 2026 World Cup. Photo via FIFA.com.
(Cincinnati, Oh.) – On the eve of the 2018 World Cup that doesn't include the U.S. Men's National Team, Americans are celebrating what's to come in 2026.
On Wednesday, FIFA member nations voted in favor of the 'United 2026' bid that will see the United States, Canada and Mexico host the 2026 World Cup.
Typically, the host nation automatically qualifies for the World Cup, but FIFA has yet to determine if all three hosts will be given automatic slots into the tournament.
Regardless, the 2026 tournament will be the biggest World Cup ever, featuring 48 teams that will play 80 matches over 34 days. The games will mostly be played in U.S. cities with a handful of games being played in Mexico and Canada.
It's possible that tri-state area residents will be able to enjoy the 2026 World Cup first-hand without traveling too far. Cincinnati is among 17 U.S. cities that are finalists to host tournament matches. Ten of those 17 cities will be selected as hosts at a later date.
If Cincinnati is selected as a host city, matches would likely be played at Paul Brown Stadium instead of the new FC Cincinnati stadium, due to PBS' large capacity of over 65,000 seats.
The U.S. last hosted a World Cup in 1994, which garnered the highest average attendance in the tournament's history.