Britton was the final pick in the shortened, five round 2020 MLB Draft.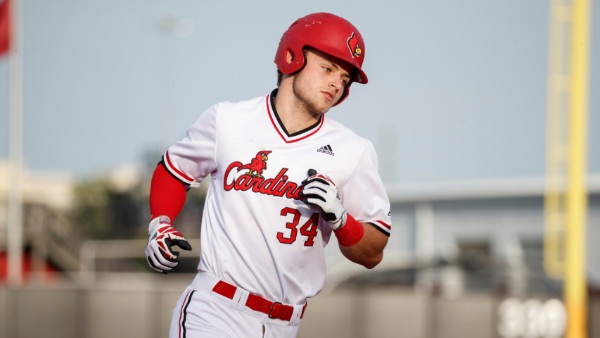 Zach Britton. Photo by U of L Athletics.
(Batesville, Ind.) - From Batesville to Louisville to Toronto.
That's the path Zach Britton has paved for himself.
The former Batesville High School baseball selected by the Toronto Blue Jays during night two of the MLB Draft on Thursday night. It turns out Britton was the final pick of the draft, which was shortened this year from 40 rounds to five rounds as a cost-saving measure amid COVID-19.
Britton ranked as the top catcher in Indiana coming out of high school in 2017. He played mostly as an outfielder at the University of Louisville. Regardless of his position, Britton can really hit.
From freshman to junior season, Britton is a career .280 hitter with seven home runs and 60 RBIs. Britton was mostly a doubles hitter (24) in college, but projects to have good power in the pro's.
As a junior, Britton hit .322 over 17 games and led Division I with 11 doubles. He was one of three players to start all 17 games for the Cards.
Zach is the son of Barry and Debbie Britton. He has two siblings, James and Devin. All of which, have a new favorite professional baseball player.