Lexi Watkins has a bright future.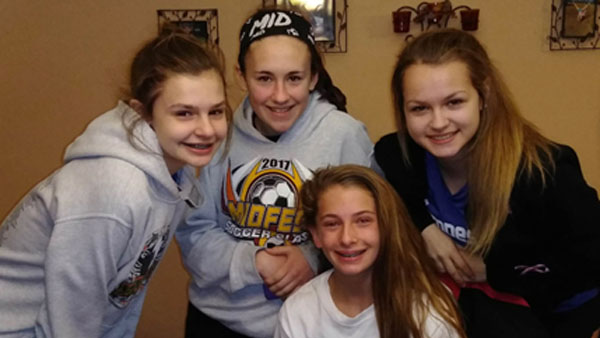 Lexi Watkins after committing to IU, with a few of her teammates. From left: Kamryn Cheek, Jayden Wilson, and Emma Davis. Photo provided.
(St. Leon, Ind.) – Lexi Watkins is 13-years-old but she already knows where she is going to play college soccer.
The Sunman-Dearborn Middle School 7th grader has verbally committed to playing at Indiana University upon her graduation from high school.
Watkins won't graduate from East Central High School until 2024, but the opportunity to play for Erwin van Bennekom and the Indiana Hoosiers was too much to pass up.
Indiana extended the offer to Watkins on March 15. After talking with her parents and Coach van Bennekom, Watkins without hesitation declared her intention to attend IU.
Watkins has been playing soccer since age four. By age eight, she moved from the Hidden Valley Lake SAY program to her current select team, Tempest Indiana Shockers.
The club's alliance with Indiana Fire Juniors, will allow Watkins the opportunity to play on the national level in Elite Clubs National Level games. Watkins has also secured a spot on the Indiana Olympic Development Program's State team, their Midwest Regional team, and has spent time training with their National training camp in hopes to land a spot on the U.S. Youth National Team.
In her most recent competition, Watkins helped her Tempest team to a championship at the Gatlinburg Spring Classic, going 4-0 overall and bring home their 20th championship.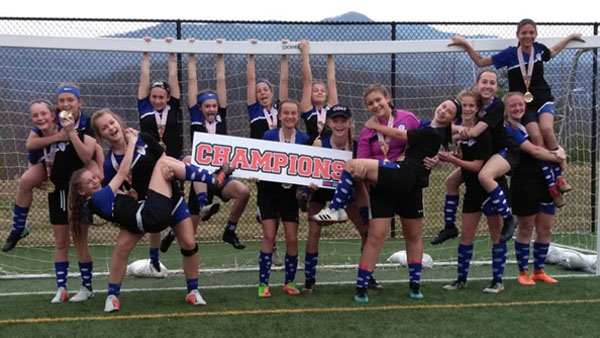 Tempest Shockers are the 2019 Gatlinburg Spring Classic Championships!