East Central High School athletic director Don Stonefield will take over for Justin Roden, who announced last week he has taken a coaching gig elsewhere.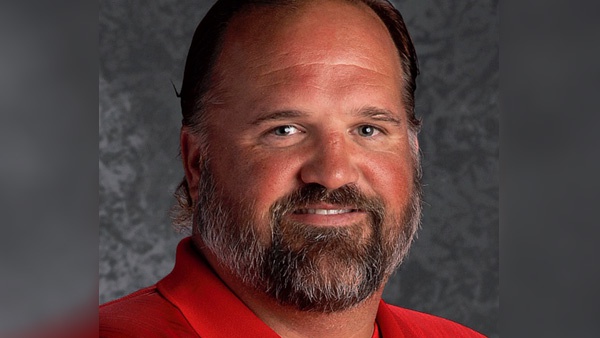 Don Stonefield will become the interim head football coach at East Central High School for the 2018 season. Photo provided.
(St. Leon, Ind.) – East Central High School athletic director Don Stonefield will bridge the gap between the school's last head football coach and its next one.
Sunman-Dearborn Community School Corporation announced Monday that Stonefield has been named the interim head football coach following last week's announced departure of coach Justin Roden.
Stonefield is re-entering the position he held from 2003 until 2010. He was 76-21 as the head coach of the Trojans, winning four sectional titles and a regional crown in eight seasons. He became the school's AD in 2011.
"It is an honor and privilege to step back into the East Central football program and help lead a great group of talented young men and coaches. I look forward to helping advance the football program and representing this great community and school during this time of transition," Stonefield said in a news release from the school corporation.
SDCSC Superintendent Dr. Andrew Jackson said Stonefield is a dedicated and successful athletic director.
"Our athletic program has excelled under his leadership. I appreciate his willingness to step in as an interim to provide consistency and stability in this year of transition. He is a Trojan and a winner," said Jackson.
Stonefield's appointment as interim varsity football coach may be formally approved on Thursday, May 17.
East Central's 2018 season will begin with a home game against county rival Lawrenceburg on August 17 – probably on a new artificial turf field.
The Trojans are the defending state champions in IHSAA Class 4A. They are widely considered to be contenders for a second consecutive title with quarterback Alex Maxwell, much of a great offensive line, and a strong defensive secondary returning.
Roden was the head coach at East Central for five seasons, going 47-20 with the 2017 state title and a 2015 state runner-up finish. He is leaving to become the next head coach for Noblesville High School's 6A football team.
RELATED STORIES: