The annual all-star game will be played in July.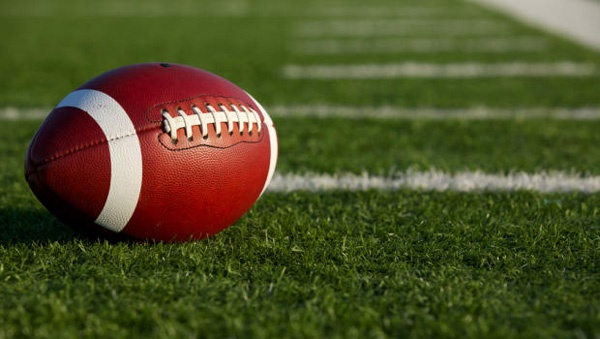 Shutterstock photo.
(Indianapolis, Ind.) - Four high school football stars will represent southeastern Indiana in the IFCA's annual North/South All-Star Classic.
The 55th edition of the North/South All-Star Classic will be played on Friday, July 9 in Indianapolis.
Representing the South team will be South Dearborn cornerback Hunter Hatfield, East Central linebacker Kole Viel, Lawrenceburg defensive tackle Ethan Parris, and Milan defensive tackle Chandler Reatherford.
Hatfield, Viel, and Parris were All-Conference selections in the EIAC, while Reatherford made the Mid-Indiana All-Conference Team.
Congratulations to @hatterfield_11 on being selected to the 2021 @INFBCoaches South All Star Team. Very well deserved and an exclamation point on an incredible career @SDKnightsFB #KFI #WEareSD #AllStar @sdsportsreport @SDKnightNation @SouthDearbornHS @southdearborncs @eagle993 pic.twitter.com/ehLZ65WRw1

— Rand Ballart (@SDKnightsFB) March 10, 2021
Congratulations @ethan_parris52 on being selected to participate in the 2021 IFCA Indiana North / South All-Star Football game. A very deserving honor! You join a great list of Tigers who have played in this game. Go Tigers! pic.twitter.com/V1QmWdgfDc

— Ryan Knigga (@lhstigercoach) March 10, 2021
Congratulations @Kole75652743 on being selected to represent the South in the 2021 IFCA North/South All-Star Game! #StLeonIsSpecial @ECTrojanSports @KeeversChris pic.twitter.com/m81IIobFkq

— Mr. Meiners (@Mr_Meiners) March 10, 2021
Congratulations to @chann_mann21 on being named a member of the @INFBCoaches South all-star team at defensive tackle! A well deserved honor for an outstanding young man! Your teammates and coaches are proud of you! #weRmilan pic.twitter.com/eS5CmReMMr

— Milan Football (@MilanIndianFB) March 10, 2021