The annual tournament will be held Jan. 5-8 at South Dearborn High School.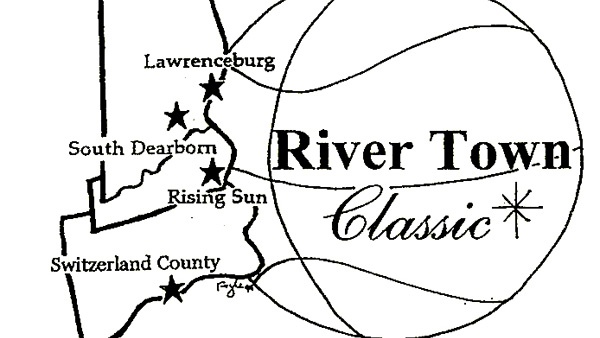 (Aurora, Ind.) - The matchups are set for the 2022 Rivertown Classic.
The 22nd annual Rivertown Classic will take place Wednesday, January 5 through Saturday, January 8 at South Dearborn High School.
The bracket for the girls and boys tournaments can be seen below.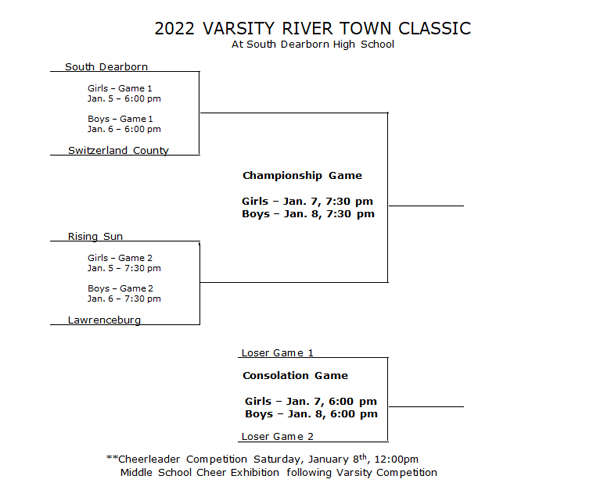 The Lawrenceburg Lady Tigers have won the Rivertown Classic five years in a row, which is the most consecutive RTC championships of any girls or boys team.
On the boys side, South Dearborn is the defending champion, winning their first RTC title since 2013 last year.
The annual Cheerleading Competition will take place Saturday, January 8 at 12:00 p.m.
Eagle Country 99.3 will once again cover all four days of the Rivertown Classic.