Games will be played without fans in the stands.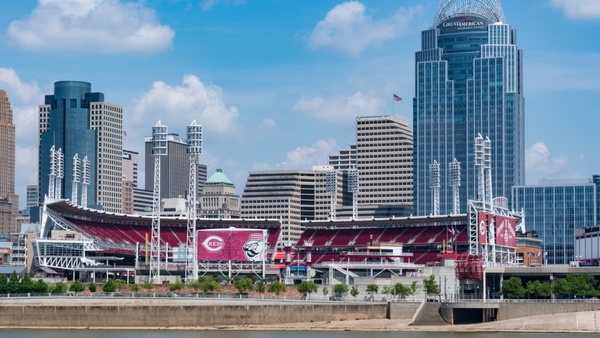 Photo via Shutterstock.
(Cincinnati, Oh.) - Opening Day has been set for the Cincinnati Reds.
The 2020 MLB schedule for a shortened 60-game season was released on Monday evening.
The Reds, as they always do, will begin their season at home when they take on the Detroit Tigers on Friday, July 24. First pitch is scheduled for 6:10 p.m.
This Opening Day will be unlike any other. There will be no parade and no fans in the stands.
The Reds schedule is comprised of 40 games against National League Central rivals and 20 games against American League Central teams.
Six of their first 10 games will come against the Detroit Tigers, which had the worst record (47-114) in baseball in 2019.
The Reds will finish up the season with a three-game series against the Minnesota Twins on September 25-27.
𝙀𝙫𝙚𝙧𝙮. 𝙂𝙖𝙢𝙚. 𝙈𝙖𝙩𝙩𝙚𝙧𝙨.

Here it is... your 2020 60-game Cincinnati Reds schedule! 🗓️#TakeTheCentral pic.twitter.com/ShoZaRboFT

— Cincinnati Reds (@Reds) July 6, 2020