Andrew Alig comes to OA with experience as a player and coach.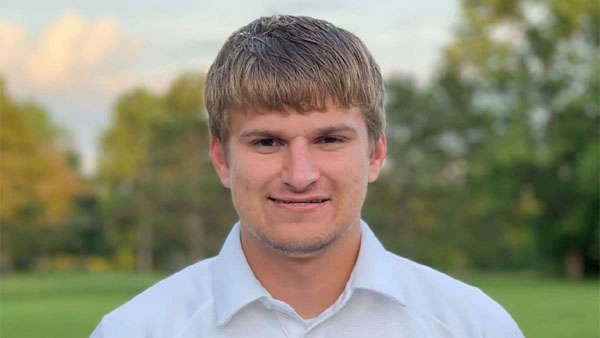 Andrew Alig. Photo by Oldenburg Academy Athletics.
(Oldenburg, Ind.) – Oldenburg Academy has a new girls varsity soccer head coach.
Athletic director Patrick Kolks announced this week the hiring of Andrew Alig.
The former East Central Trojans star comes to Oldenburg Academy after working as an assistant coach at East Central for the past four seasons.
Alig was quite the player in his playing days, helping the Trojans to four sectional championships, a regional title, and semi-state appearance.
He would go on to play at Marion University and Bishop Simon Brute College Seminary.
Alig takes over the head coaching role vacated by Brian McFee, who left OA to become the new associate principal at Batesville High School.
RELATED STORIES