The award is college wrestling's equivalent of the Heisman Trophy, and fan voting is part of determining the winner.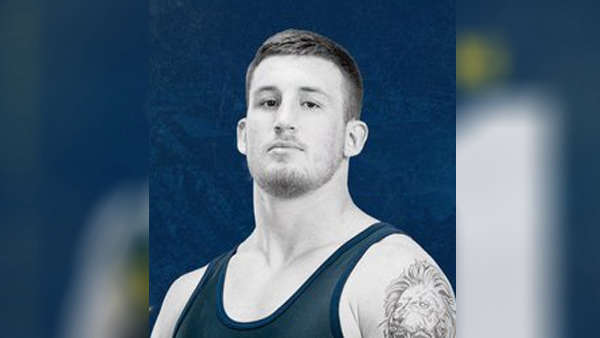 (Lawrenceburg, Ind.) – Mason Parris has been named a finalists for college wrestling's equivalent to the Heisman Trophy.
Fresh off winning the 2023 NCAA Heavyweight Championship, Parris is one of 10 finalists for the Hodge Trophy. The award is named after Oklahoma's three-time NCAA champion Dan Hodge.
Hodge was never taken down in his college career and he pinned 36 of 46 opponents over a three-year span.
Parris had a Hodge-like season going 33-0, wining 11 times by fall. He defeated 17 nationally ranked opponents, including 10 wins over seven fellow 2023 All-Americans.
At the NCAA Championship, Parris outscored his opponents 49-6.
The Hodge Trophy is partially determined by a fan vote, which accounts for five first-place ballots towards the winner's overall tally.
Voting ends at 5:00 p.m. on Friday, March 24.
The winner will be announced on March 27.
To vote, visit www.win-magazine.com/2023/03/21/fanvote.
RELATED STORIES
Mason Parris Caps Off College Career With National Championship Win