Lawrenceburg football captured their second-straight sectional championship, while EC, L'Burg and South Ripley girls basketball teams picked up wins to start the season.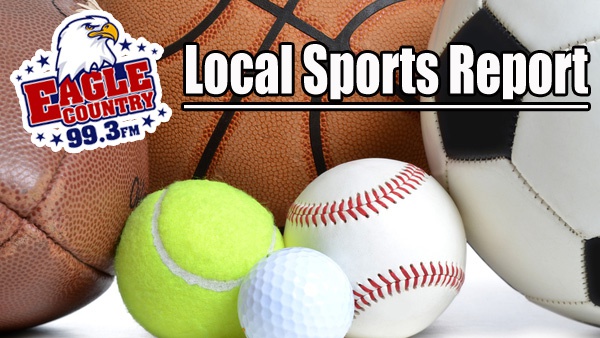 Report missing high school sports scores and stats to news@eaglecountryonline.com.
FRIDAY, NOVEMBER 6
FOOTBALL
Class 3A Sectional 31 - Championship (Eagle Country 99.3 Feature Game)
Lawrenceburg 49, Franklin County 12 - Franklin County came out of the gates strong, scoring on their first play from scrimmage on an 85-yard touchdown pass from Adam Kelly to Jacob Schatzle. The Tigers answered quickly with a four-play drive capped off by an Aiden Gilmour 22-yard TD reception. The Wildcats came back with another quick touchdown, set up by another deep pass from Kelly to Schatzle. Lawrenceburg regained the lead 14-12 on a Garrett Yoon touchdown run, and the Tigers never looked back. A juggling interception from Lucas Pierce was the turning point in the game. Pierce would cap off the Tigers' next offensive drive with a short TD run. Lawrenceburg pulled away from there, scoring on all seven of their offensive drives. Garrett Yoon was the Star of the Game, presented by Gary Trabel at Hirlinger Chevrolet in West Harrison. The junior went 6-8 for 109 yards and four touchdowns. Yoon added 143 yards rushing and one touchdown on the ground. For Lawrenceburg, it was there 20th sectional championship in program history and 5th since Head Coach Ryan Knigga took over the program in 2011. The Tigers (#6 in 3A) will host #4 Southridge in the Regional Championship on Saturday, November 14 at 6:00 p.m.
2020 Sectional Champions! pic.twitter.com/w4XV7pzWO6

— LHSTigersAthletics (@LburgTigers) November 7, 2020
Class 1A Sectional 47 - Championship
North Decatur 6, Milan 0
GIRLS BASKETBALL
South Ripley 46, Austin 31
SATURDAY, NOVEMBER 7
GIRLS BASKETBALL
East Central 73, Heritage Christian 51 - The Lady Trojans jumped on Heritage Christian early on to grab the win in a matchup of ranked teams. Junior Hope Fox led the way with a career-high 29 points (4th most all-time in a single game for EC) and seven rebounds. Josie Trabel added 11 points and eight rebounds and Charsan McCory hit double-figures with 10 points. Heritage Christian star Ariana Wiggins (Univ. of Michigan commit) led all scorers with 35 points.
Lawrenceburg 63, Batesville 29 - Six Lady Tigers scored eight or more points as they picked up EIAC win #1 of the season. Kirsten Cross led the way with 11 points. Kristin Roark and Katie Johnson added 10 points each, Kierah Lowe had nine points, while Chloe Meyer and Holly Knippenberg had eight points each. Lawrenceburg shot 48 percent from the floor.