High school varsity sports scores for Monday, March 26, 2018.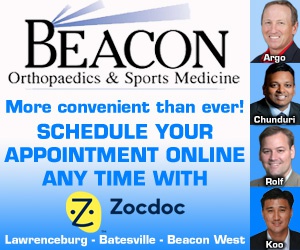 Please report missing scores to 888-537-9724 or email sports -at- eaglecountryonline.com.
BASEBALL
Harrison 7, East Central 0 – Harrison starter Joey Lawhorn tossed a complete game no-hitter with 9 strikeouts to get the Wildcats' season started right.
Congrats to Bluffton University commit Joey Lawhorn!!! #WTD. @jlawhorn16 @swocsports @ENQSports @HarrisonWildcat @SouthwestLocal @HWBCoach @mlaughman @MikeDyer @eagle993 @hjswildcat @demcatsdoe @Bluffton_Sports pic.twitter.com/rGWdE2Pbhf

— Harrison Wildcats AD (@wildcatsofhhs) March 26, 2018
SOFTBALL
South Dearborn 7, Harrison 6 – Harrison pitcher Emily Wisman pitched a complete game with 5 Ks.