Recaps for the Girls Track and Field State Finals, Girls Tennis State Quarterfinals, and Boys Golf Sectional.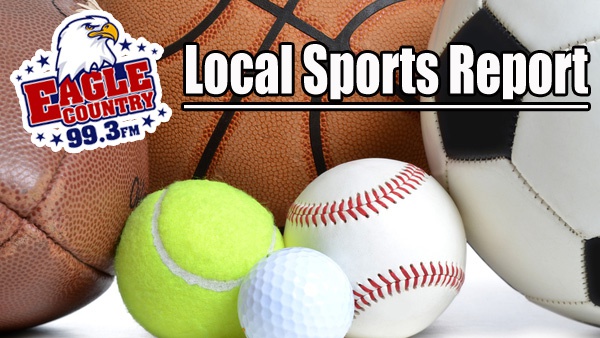 GIRLS TRACK & FIELD
State Finals at Indiana University
4x800 Relay - Batesville (Megan Allgeier, Katie Olsen, Kaylie Raver, Emma Weiler) finished 18th out of 27 teams (9:50.01).
Long Jump - Ellie Hill (EC) placed 11th (18-00), Hope Fox finished 25th (16-04.5
300 Meter Hurdles - Hope Fox (EC) placed 23rd (47.33).
4x100 Meter Relay - East Central (Hope Fox, Ellie Hill, Anna Graf, Rachel Campbell) finished 21st our of 27 teams (49.80)
4x400 Meter Relay - East Central (Anna Graf, Launa Davis, Ellie Hill, Rachel Campbell) finished 19th our of 27 teams (4:06.85)
Congratulations to Hope Fox of East Central High School on being named this year's Girls Mental Attitude Award Winner, presented by Indiana Farm Bureau Insurance! @EastCentralHS @INFarmBureauIns pic.twitter.com/DTNK9drBGY

— IHSAA (@IHSAA1) June 4, 2022
GIRLS TENNIS
State Quarterfinals at Center Grove
Delta 3, Oldenburg Academy 2 - Delta advances to the state semifinals by winning #1 singles, #1 doubles, and #3 singles. Oldenburg Academy's #2 singles and #2 doubles scored victories.
BOYS GOLF
Sectional 27 at Greensburg
Team Scores (top 3 advance): Columbus North 305, Greensburg 331, Columbus East 339
East Central placed 5th (344)
Lawrenceburg placed 6th (352)
Batesville placed 7th (355)
Milan placed 9th (420)
Jac-Cen-Del placed 10th (434)
South Dearborn placed 11th (442)
Oldenburg Academy placed 12th (450)
Individuals advancing without their team:
Eli Hoffman (SD) 73
Devin McFarland (EC) 75