It was an eventful weekend in girls and boys basketball, wrestling and swimming.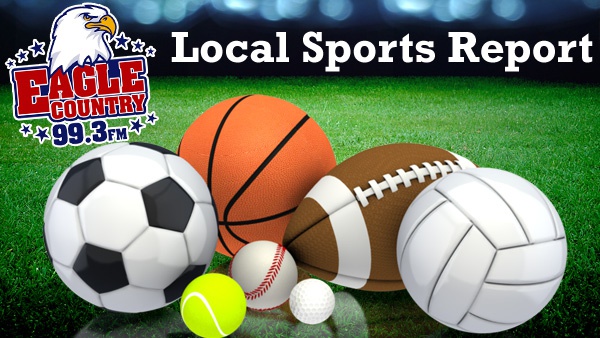 Please report missing scores and statistics to 888-537-9724 or email news@eaglecountryonline.com.
FRIDAY, DECEMBER 6
BOYS BASKETBALL
East Central 70, Milan 49
South Dearborn 74, Jac-Cen-Del 60 - Knights sophomore Eli Hoffman led all scorers with 22 points. South Dearborn had five players in double figures.
Greensburg 52, Batesville 48
Switzerland County 60, Trimble County (Ky.) 51
Oldenburg Academy 65, Edinburgh 39
GIRLS BASKETBALL
Lawrenceburg 48, Richmond 39 - Lawrenceburg runs their record to 8-0.
South Ripley 53, Rising Sun 35 - South Ripley's Cierra Copeland led all scorers with 13 points. Lindsey Meyer added 11 points, Gracie Gunter had nine points and Leire Gonzalez and Rachel Meyer added eight points each for the Lady Raiders.
Franklin County 47, Shelbyville 44
SATURDAY, DECEMBER 7
BOYS BASKETBALL
Oldenburg Academy 69, Morristown 56
Richmond 69, East Central 55
Lawrenceburg 65, Milan 50 - Lawrenceburg trailed 35-29 at halftime, but the Tigers outscored the Indians 36-15 in the second half. Lawrenceburg was led by senior guard Gavin Yoon with 27 points and 10 rebounds. Garrett Yoon chipped in with an 18 point performance. Carsyn Ascherman and Adam Norman had 16 points each for Milan.
South Ripley 53, North Decatur 51
Crothersville 65, Switzerland County 56
GIRLS BASKETBALL
East Central 54, Jennings County 37 - Freshman Josie Trabel led the way with 29 points. Brilan McCory and Hope Fox added 13 and 10 points, respectively.
Oldenburg Academy 39, South Decatur 37
Shelbyville 65, Batesville 61
Jac-Cen-Del 56, South Dearborn 51 - Paige Ledford continued her strong start to the season with 25 points for JCD. Kyrstin Bond led the Lady Knights with 26 points, eclipsing the 1,000 career point mark.
Lawrenceburg 64, Milan 36 - Lawrenceburg improves to 9-0.
Switzerland County 37, Christian Academy 10 - The Lady Pacers run their winning streak to six games.
WRESTLING
Milan 6-Way Competition
Lawrenceburg goes 5-0 defeating Union County 60-15, Adams Central (ranked) 41-34, Batesville 60-15, Rushville 42-36 and Milan 45-33. Corbin Walston, Jayce Bohan, Andrew Roth and Noah Rowlett all went undefeated for the day. Kaleb Konrad, Jack Bradley and Javier Payne were 4-1 for the day. The Tigers also got great contributions from Marshall Kinnard, Erin Winkleman, Zach Bill, Dawson Kinman, Vincent Bamonte, and Micah Foster. Lawrenceburg's next meet is December 10 against Covington Catholic.
SWIMMING
Madison Invitational
Boys Competition: Madison 387, Batesville 275, North Harrison 207, Silver Creek 111
Girls Competition: North Harrison 315, Madison 305, Batesville 261, Silver Creek 125
Batesville individual winners include: Ethan Brewer — 100 Fly (59.0), Gwen Martin — 50 Free (28.94), Maria Lopez — 100 Fly (1:11.65), Sonja Gaulin — 100 Free (1:04.77)