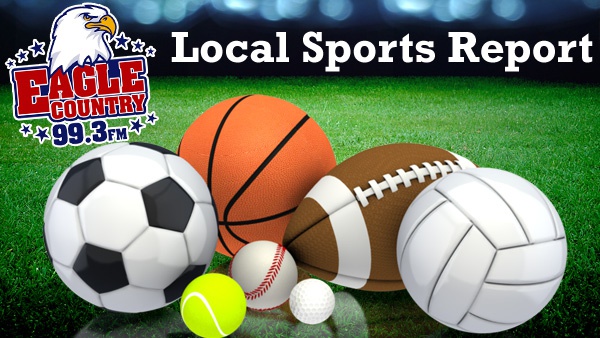 Switzerland County's Matty Anderson had two goals to help the Lady Pacers earn a soccer win Monday.
Please report missing scores and statistics to 888-537-9724 or email sports -at- eaglecountryonline.com.
BOYS SOCCER
Lawrenceburg 1, Rising Sun 0 – Rising Sun goalie Jordan Parsons did his best with 13 saves.
Jac-Cen-Del 7, Switzerland County 2
GIRLS GOLF
Jac-Cen-Del placed third in a tri-meet with Madison and Southwestern on Monday. JCD was led by Tracy McKittrick with a round of 61.
GIRLS SOCCER
Madison 4, South Ripley 0
Switzerland County 2, Carroll County 1 – Switz's Matty Anderson scored both goals.
VOLLEYBALL
Lawrenceburg 3, Taylor (Ohio) 0 – 25-16, 25-21, 25-20 – Lawrenceburg's Cora Taylor was a force with 10 kills, 10 assists, 4 aces, 2 blocks and a dig. Emma Sandford recorded 18 digs and 2 aces. Bay Hinkle made 11 assists and 3 aces.
Greensburg 3, Batesville 1 – 25-10, 25-20, 23-25, 25-11
Southwestern (Shelbyville) 3, Jac-Cen-Del 0 – 25-11, 25-17, 25-10