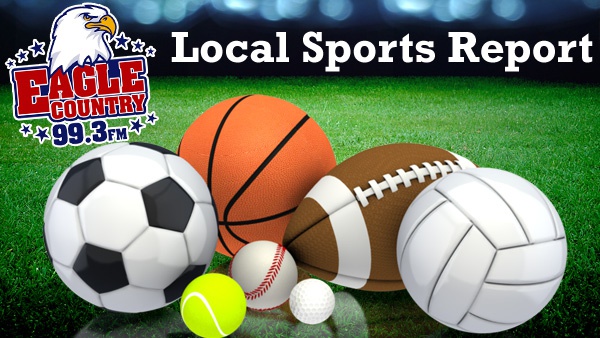 Franklin County's Camryn Brewer threw a no-hitter on Saturday.
Please report missing scores and statistics to 888-537-9724 or email sports -at- eaglecountryonline.com.
FRIDAY, APRIL 5
BASEBALL
Rising Sun 16, Oldenburg Academy 11 – Rising Sun's Landon Cole starred in going 4-for-4 with a double and 3 RBI at the plate, while also pitching 2.1 innings with 3 Ks, 3 walks, 3 hits and 2 earned runs allowed to earn the win. Jonathan Jimenez, Payton Bell, Brady Russell, and Jacob Bovard each added 2 RBI for the Shiners, who garnered 10 hits and 14 walks.
South Ripley 6, Greensburg 5 – South Ripley's RBIs were off the bats of Aaron Greiwe, Zach Gentile, Cory Ralston, Bryce Franklin and Cody Samples. Greiwe tallied 3 hits in the game, including a double, plus a walk.
Jac-Cen-Del 16, Switzerland County 1 – Jac-Cen-Del starter Logan Drockelman pitched 6.0 innings, racking up 10 strikeouts while allowing just 4 walks and one unearned run. Two RBIs a piece were recorded by Miles McAdams, Damon Hughes, and Dustin Herbert.
SOFTBALL
East Central 4, Columbus North 2 – EC's Lindsay Henson had 6 Ks, 6 walks, 5 hits, and 2 earned runs allowed in getting the complete game victory. Megan Kincer, Brooklyn Towe, Kaylee Beal, and Henson each had a RBI for East Central.
Braves Bash
South Dearborn 6, Evansville Mater Dei 1 – Lexi Dittmer hit a solo home run for South Dearborn to start a five-run 7th inning. Graci Cornett was dominant in the circle, giving up only one run.
Franklin County 2, Northeastern 1 – FC's Kay Kay Fehrman struck out 11 hitters and gave up just four hits in earning the complete-game victory. She also smacked a two-run homer.
Switzerland County 13, Jac-Cen-Del 12
GIRLS TENNIS
Centerville 4, Batesville 1 – Batesville's number-1 doubles duo of Corinne Stone and Betsy Harmeyer recorded the team's only win.
TRACK & FIELD
East Central's girls won the team title at the Coaches Classic, competing against 12 other teams. EC's 121.5 points was well ahead of second-place Turpin's 73 points. The East Central boys placed third at the meet.
SATURDAY, APRIL 6
BASEBALL
Charlestown 4, Batesville 0 – Batesville's only hit came off the bat of Calvin Sherwood.
Oldenburg Academy 16, Jac-Cen-Del 2
Jac-Cen-Del 7, Oldenburg Academy 5 – JCD's Nate Scroggins was 2-for-2 with 3 RBI and a walk.
Austin 11, Switzerland County 1
SOFTBALL
Rushville 17, Lawrenceburg 5 - Rushville's bats were hot with 18 hits.
Rushville 5, Lawrenceburg 3
Braves Bash Tournament
North Central 11, South Dearborn 3
Martinsville 12, South Dearborn 2
Franklin County 5, Jac-Cen-Del 0 – Franklin County's Camryn Brewer pitched a 7-inning no-hitter to help the Wildcats win their third straight game. Brewer had five strikeouts.
Shiner Tournament
Rising Sun 5, Northeastern 0 – Rising Sun won their hosted tournament. Shiners slugger Lindsay Montgomery hit a home run in her 2-RBI day with a run scored. Kassidy Romans and Cora Poling also knocked in runs for the Shiners. Emma Levi had 2 doubles and a run scored. Starter Sydney Pitts got the W with 4.0 innings thrown with 5 strikeouts, no walks and just 4 hits allowed.
Rising Sun 7, Triton Central 6 – Rising Sun's Tyrah Miller had a home run and a double en route to a 4-RBI day. Pitts started this game, too, and got the win. Cora Poling ended the game for the save.
Milan 10, Richmond 4
South Ripley 17, South Decatur 7
Southwestern (Hanover) 5, Oldenburg Academy 4