The home runs were flying last night in Eagle Country.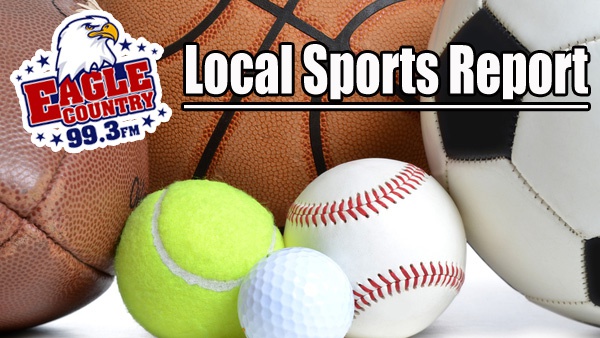 Report missing high school sports scores to news@eaglecountryonline.com.
BASEBALL
Batesville 9, East Central 6 - The Bulldogs led the game 6-0 going into the bottom of the fifth. East Central battled back and closed the scoring game to 6-5, but a three-run top of the 7th iced the game for the Bulldogs. Travis Lecher homered in the win. Jack Gunkmeyer had three RBIs. Riley Zink and Zach Wade had two RBIs each. Zink also performed well on the mound, striking out eight over 5.2 innings. Reid Cleary (3 RBIs) and Derek Richter (2 RBIs) led the way for EC.
Franklin County 9, Connersville 3 - The Wildcats jumped out to an early lead scoring eight runs over the first four innings. Franklin County is now 5-1 on the season.
Southwestern (Hanover) 14, Rising Sun 9
SOFTBALL
Switzerland County 2, South Ripley 0 - Maddie Duvall lead the way with a double, home run, and two RBIs as the Lady Pacers improved to 4-0.
Franklin County 6, Lawrenceburg 5 - Camryn Brewer's fourth inning grand slam powered the Lady Wildcats to victory.
East Central 11, Batesville 1 - Carson Bennett and Megan Kincer each homered, combining for four RBIs for the Trojans. Lexi Hatmaker struck out six over four innings of work.
BOYS GOLF
Tri-meet at Hillcrest Golf Course
Oldenburg Academy 190, South Dearborn 194, Batesville 196 - Eli Hoffman (SD) was the medalist carding a 41. Brady South finished with a 42, and Quentin Stevens shot 50.
GIRLS TENNIS
Lawrenceburg 4, Franklin County 1