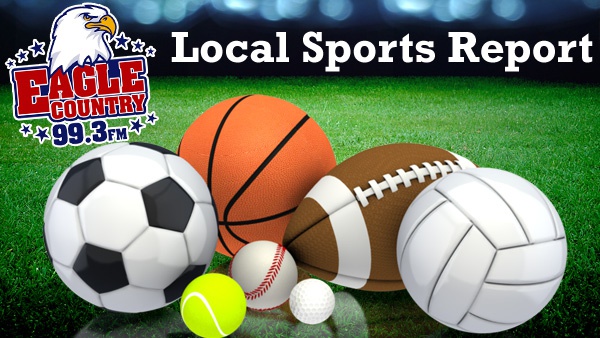 East Central softball's Megan Kincer had 2 RBI and pitched a shutout to help the Trojans to a conference win Thursday.
Please report missing scores and statistics to 888-537-9724 or email sports -at- eaglecountryonline.com.
BASEBALL
South Dearborn 12, Lawrenceburg 8 - South Dearborn's leading hitters were Tobie Teke with 3 singles, Jace Leonard with a single and a double, and Grant McLane with 2 singles. Reese Willoughby added a double, and Tristan Rinehart and Trey Thies both added a single. On the mound were Jace Leonard with 5 strikeouts and Reese Willoughby closed the game with 7 strikeouts.
East Central 12, Batesville 7 – EC collected 13 hits in the EIAC win. Zach Monhollen, Jack Hutchins, Reid Cleary, and Logan Huisman each had 2 RBI for the Trojans. Cleary hit two doubles. Simon Williams was the winning pitcher, going 5.0 innings with 6 Ks, 8 hits, 2 walks, and 4 earned runs allowed. Batesville was led by Quinn Weber, who went 2-for-4 with a home run and 3 RBI.
Franklin County 5, Connersville 2
SOFTBALL
East Central 5, South Dearborn 0 – Ysa Fox and Megan Kincer each had 2 RBI for East Central. Kincer also ruled the circle to earn the win in a shutout pitching performance. She struck out 3 hitters and walked 2 while surrendering 5 hits.
Grabbed a big conference win 5-0 tonight vs. South Dearborn #WETW pic.twitter.com/kuCkGQOjZp

— EC Trojan Softball (@ECTrojanSoftbal) April 12, 2019
Franklin County 7, Batesville 3 – Franklin County's offense was powered by Kylie Lea with a double, 2 RBI and 3 runs.
Rising Sun 14, Milan 3 – The Shiners got 14 runs on 14 hits in the win. Abby Wallace was 2-for-4 with 3 RBI while teammate Cora Poling was 2-for-3 with 3 RBI and 4 runs scored. The pitching win went to Sydney Pitts, who pitched a 5.0 inning complete game with a strikeout, 5 hits, 2 walks, and 2 earned runs given up. Milan was led by Taryn Cline, who was 1-for-2 with a home run, 2 RBI and 2 runs.
Oldenburg Academy 5, Waldron 4
GIRLS TENNIS
East Central 5, South Dearborn 0
Girls Tennis had a perfecf Match last night. Winning 5-0 and every Varsity position won 6-0 6-0 and every JV position won 8-0. #6-0 #3-0EIAC #ECTennis @TrojansATC @tblacksunmande1 @SDCS_SUPER @ECTrojanSports

— East Central Tennis (@ECTrojanTennis) April 12, 2019
Lawrenceburg 4, Shawe Memorial 1
Batesville 3, Franklin County 2
TRACK & FIELD
Southwestern hosted a 4-team meet with the boys team taking first while the Switzerland Co. girls won their event. Rebels won 11 of 15 events to gather 90 points. Jac-Cen-Del was second (59), Trinity Lutheran third (41) and Switzerland Co. fourth (36). Lady Pacers won the meet inching out Jac-Cen-Del 68-67.5. Southwestern was third (59) and Trinity Lutheran fourth (32.5).