Beacon Orthopaedics treats patients of all ages for various injuries and ailments.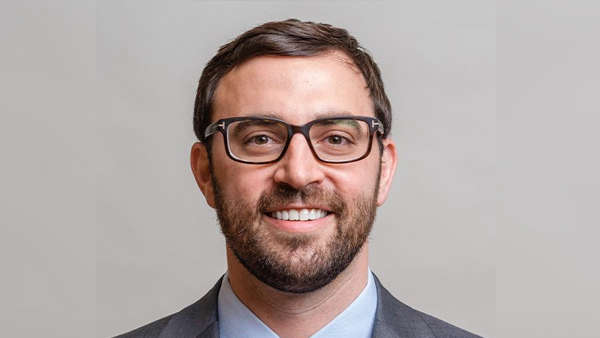 Michael Wigton. Photo provided.
Michael D. Wigton, M.D., is a board-certified, fellowship-trained orthopedic surgeon and a hand & wrist specialist at Beacon Orthopaedics & Sports Medicine. For patients' convenience, he sees patients in the Lawrenceburg office. We asked him about common hand/wrist injuries and conditions, and the best treatments for them. Here is a brief summary of that conversation:
What are some of the most common conditions of the hand/wrist?
Carpal Tunnel Syndrome – The most common condition a hand surgeon treats, carpal tunnel syndrome is compression of the median nerve at the wrist.
Symptom(s): There may be pain, numbness, tingling and weakness particularly in the thumb, index, and middle fingers. However, these sensations may also occur in half of the ring finger but might not be noticed. Wrist pain is also common. "Often what brings people in for evaluation is nighttime pain/numbness that wakes them from sleep," said Dr. Michael Wigton, from Beacon Orthopaedics & Sports Medicine.
Cause(s): Dr. Wigton says that there is no one specific cause, but the underlying problem is compression or pinching of the median nerve at the level of the wrist. 
Treatment/Consultation: Depending on the severity of symptoms, wearing a wrist splint during sleep to keep the wrist in a straight position can relieve symptoms. Dr. Wigton recommends being evaluated and seeking treatment if numbness becomes more frequent or if there is any weakness. "If nighttime symptoms wake you or cause trouble with sleep, it's probably time to see a physician," he said. 
"Trigger Finger" – This happens when the tunnel inside a finger gets thick and narrow, preventing the tendon from gliding smoothly through it.
Symptom(s): There is painful "clicking" or "popping" when bending a finger, usually indicating a mechanical catching or locking of that finger (or thumb) in the flexed position. Often it is worse upon waking up in the morning and may need to be "popped" straight with the opposite hand. However it may simply have limited motion or decreased ability to make a fist with one or more fingers.
Cause(s): The cause is thickening of a part of the tendon sheath in the palm called the flexor pulley. That is usually associated with diabetes or rheumatoid arthritis, but often, it does affect many in the general population.  
Treatment/Consultation: Initially, try splinting or immobilizing the PIP (proximal interphalangeal) joint -- the first knuckle of the finger -- when sleeping. "If this 'trigger finger' pain is affecting your ability to use that hand, or limiting joint motion, you may need to consult a physician," advised Dr. Wigton.
Thumb Base Arthritis -- One of the biggest and earliest symptoms of hand arthritis is pain at the base of the thumb when gripping or grasping an object. Thumbs and hinge joints in fingers feel arthritis the most – and in many instances, first.
Symptom(s): Often, there is aching pain over the thenar area (the muscle mass at the base of the thumb/palm). It starts out intermittent but may become more constant. Usually, this pain is worse with pinching and gripping with that hand.
Cause(s): There is a genetic component to this condition and symptoms are more common one ages. Repetitive pinching/gripping jobs can also make symptoms worse. 
Treatment/Consultation: Taking over-the-counter (OTC) anti-inflammatories can relieve pain. Some patients use topical gels that are also available OTC. In some instances, thumb splints and braces provide enough relief. Again, Dr. Wigton recommends consulting a physician for any pain limiting ability to do daily activities or if the pain worsens. There are many nonsurgical treatment options, but if those fail, talking with a specialist like Dr. Wigton to discuss options is the next step.
What is the Most Common Hand or Wrist Injury?
Wrist fractures – Without question, fractures happen most often and usually present acute onset pain and swelling around the wrist. Severe fractures may even have noticeable deformity at the wrist level. "However, you can have a wrist fracture (particularly of the scaphoid bone) with only slight pain and no swelling," warns Dr. Wigton. "Most of these result from a slip/trip, landing on the hand."  
Treatment and consultation: Dr. Wigton recommends an evaluation after an injury to make an accurate diagnosis and develop a comprehensive treatment plan with your hand/wrist specialist. Evaluation is best as soon as possible, but if that timing is not realistic, seeing that specialist within 24-48 hours is usually sufficient. 
Beacon Orthopaedics treats patients of all ages for various injuries and ailments. If you or someone you love is experiencing hand or wrist pain (from arthritis to slip/trip fractures), you can always schedule a diagnostic appointment at any one of the area Beacon locations. And if you get injured, you can readily go to one of their Saturday morning injury clinics, or urgent care facilities throughout the area. Go to www.beaconortho.com or call 513-354-3700 to find a nearby Beacon location or to schedule an appointment.