Kirsten Cross will head to West Virginia to play college basketball.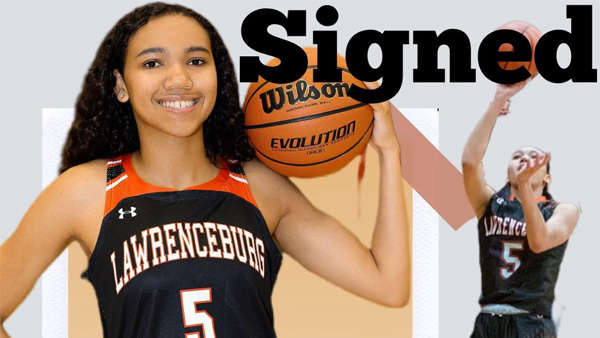 Twitter photo (@kkirstencross).
(Lawrenceburg, Ind.) - Kirsten Cross can do a little bit of everything on the basketball court.
She is a tenacious defender, scorer, and rebounder.
While she currently stars for Lawrenceburg, the Lady Tigers' senior will eventually switch her orange and black uniform for the green and black of Salem University.
Cross announced her commitment to Salem on Saturday via Twitter.
This season, Cross is averaging 12.5 points, 7.3 rebounds, 2.4 steals, 1.4 blocks, and 1.2 assists per game.
At 5'11", Cross plays forward and center for Lawrenceburg, but has good guard skills that will translate to the next level.
💚🖤 @AndreanaNicole3 @LburgLadyTigers @black_cincy @SalemU_WBB @CoachGilmoreSU @CoachZane pic.twitter.com/jMk52HSsfB

— Kirsten Cross (@kkirstencross) December 18, 2021