Camryn Whitaker was accused of verbally and emotionally abusing players in March.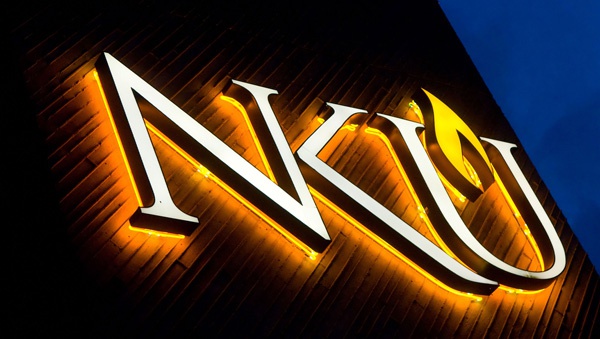 (Highland Heights, Ky.) – Northern Kentucky University women's basketball coach Camryn Whitaker has done nothing wrong.
That's according to an outside investigation into emotional abuse allegations that were brought forward by former NKU women's basketball players this past March.
Taryn Taugher spearheaded the allegations by posting her experiences as a women's basketball player under Whitaker on The Odyssey Online.
She wasn't the only former player to come forward claiming emotional abuse, which caused the hiring of DBL Law to conduct a review of the NKU women's basketball program.
Those interviewed were directly involved with the women's basketball program, including current and former players, assistant coaches, administrators, athletic trainers, team managers and other NKU staff.
Of the 33 interviews conducted as part of the review, each individual denied that Whitakers verbally or emotionally abused players.
According to the report, the comments Whitaker was accused of making could not be substantiated, were not concerning as it relates to emotional abuse, or were taken out of context. The report also indicated that Whitaker's comments were related to basketball and not personal or abusive, and that the team's overall unhappiness stemmed from lack of playing time and personality clashes.
DBL Law's conclusion states, "based on all of the interviews and documents reviewed, the concern of emotional abuse by Whitaker is unfounded. We understand the seriousness of these allegations, NKU's interest in addressing the issues, and ensuring the well-being of its student athletes. We considered all of this in reaching the conclusion. We appreciate the opportunity to be of service."
The full report can be viewed at www.scribd.com.
RELATED STORIES:
NKU Women's Basketball Coach Under Fire For Emotional Abuse Allegations