A former player described her experiences under Coach Whitaker in a recent blog post.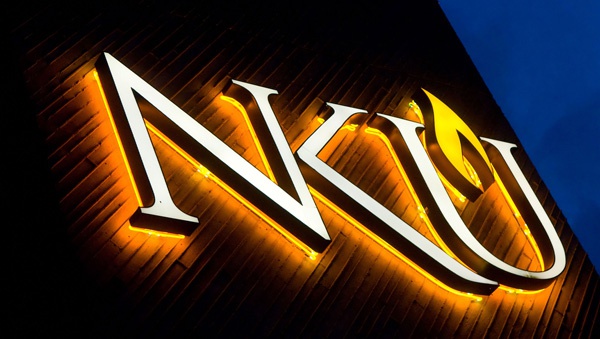 (Highland Heights, Ky.) – Northern Kentucky University's women's basketball coach is under fire due to emotional abuse allegations.
Current and former women's basketball players at NKU have come forward with details about head coach Camryn Whitaker's treatment of her players.
Senior Taryn Taugher published her experiences as a women's basketball player under Whitaker via a blog posted to The Odyssey Online.
Taugher's opening line states "there is a deep, dark, hidden secret that lies within the women's basketball program at Northern Kentucky University which has been swept under the rug by the athletic department for three years."
Taugher explains that most of Coach Whitaker's verbal attacks on players happened behind closed doors, on what she liked to call the "crying couch". Personal attacks on family, personality, work-ethic and body physique were often part of the "beat-up" sessions, according to Taugher.
"There is a fine line between yelling and degrading," stated Taugher.
One instance described by Taugher was from a practice in 2016. Taugher says the entire team was forced to run sprints because a teammate with Crohn's disease left practice abruptly to use the restroom.
Additionally, Coach Whitaker constantly put players down by humiliation and degradation, according to Taugher.
Other current and former teammates have backed up Taugher's claims, so much so that Kasey Uetrecht left the team and Reece Mungar transferred out of the school in recent years.
The university released the following statement:
"The well-being of our student-athletes is of the utmost importance and when concerns are raised about our programs, they are appropriately reviewed, evaluated, and addressed.
The university is aware of complaints surrounding the women's basketball program. We recognize the courage it takes to share personal stories. We have taken these complaints seriously and they have been thoroughly reviewed separately by the Title IX and Athletics offices, and addressed in accordance with university policy. There are ongoing efforts to improve communications and relationships between the program's leadership and student-athletes.
We are committed to fostering a safe, healthy and inclusive learning environment for anyone who is a part of our campus community. Our students' voices will be heard and the Athletics office will continue to monitor and assess our programs, taking appropriate corrective actions as needed."