The IHSAA, OHSAA and KHSAA all provided updates this week.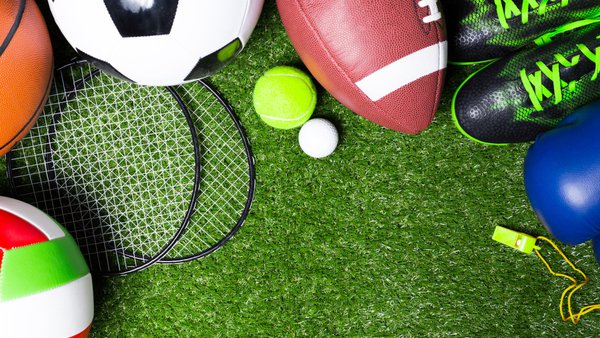 Shutterstock Photo.
(Undated) – As students are preparing to return to school, athletes, coaches, parents, and sports fans are keeping a close eye on Indiana, Kentucky, and Ohio's athletic associations.
What is going to happen with fall sports? That is a frequently asked question nowadays.
The latest update from the Indiana High School Athletic Association came on Wednesday. The IHSAA tweeted that high school fall sports are on track to proceed as planned.
Girls golf practice begins on Friday, July 30, while other sports practices will begin on Monday, August 3.
Except for golf, no formal competition will happen until at least August 15.
High school fall sports are on track to proceed as planned! Girls golf practice begins this Friday (July 31) with other sports starting on Monday (Aug. 3)! Have fun and good luck to all participants! #IHSAA #INitTogether
⛳️🎾🎽⚽️🏐🏈

— IHSAA (@IHSAA1) July 29, 2020
In Ohio, the OHSAA announced today that practices for fall sports are on track to start on August 1. That includes golf, girls tennis, volleyball, football, soccer, field hockey and cross country.
Low and non-contact sports of golf, girls tennis and volleyball will be permitted to have school vs. school scrimmages. School vs. school scrimmages for contact sports are suspended.
The OHSAA is waiting for more guidance from the Governor's Office and Department of Health on when competition can begin. The hope is that permission will be granted for normal contest dates in August.
As for our neighbors to the south, the Kentucky High School Athletic Association board approved a motion Tuesday that pushes back the start date of fall sports to September 7. KHSAA member schools may only play schools located in Kentucky or located in a county that directly borders Kentucky.
Board approves motion to set the planned starting date for interscholastic competition in the fall sports of XC, FH, SO and VB at Sept. 7; starting official practice date where insurance is in place for Aug. 24 (limited to six hours the first week);
[1/2]

— KHSAA Main (@KHSAA) July 28, 2020
While games may still be played against teams from Indiana and Ohio, schedules will likely change due to Kentucky pushing back the start of fall sports.
Another reason to believe schedules will change is based on board approval of a reduction of sanctioned events to minimize exposure and ensure social distancing. All interscholastic scrimmages have been removed until further notice.
There will also be limits on how many student-athletes can be in uniform per contest in Kentucky:
Cross country (10)
Field hockey (24)
Football (60)
Soccer (24)
Volleyball (15)
Kentucky fall sports practices may begin on August 24.
Everything is subject to change in all three states.
RELATED STORIES:
OHSFCA Drafts Proposal On Game Day Protocols