Under the proposal, players, coaches and spectators would have specific requirements to follow.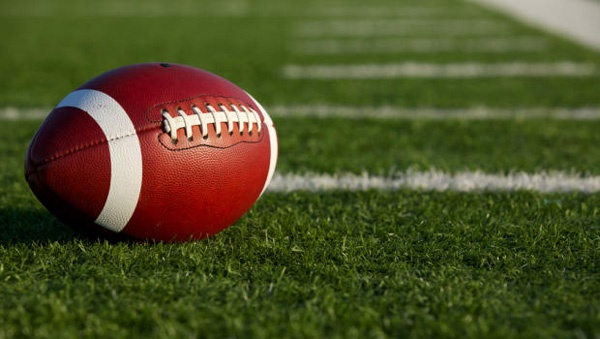 (Hamilton County, Oh.) –While high school football is expected to be played this fall, game day operations could look a little different.
The Ohio High School Football Coaches Association has submitted a plan for what game days might look like this fall.
First and foremost, participants must not exhibit signs or symptoms of COVID-19 within the past 72 hours prior to competition. All athletes and staff will be required to have a game day temperature checks administered by staff and complete a game day COVID-19 symptom questionnaire.
The use of locker rooms should be limited to restroom breaks, hazardous weather and medical attention. Teams will dress in groups with the number of each group being determined by locker room size.
When possible, the traveling team should arrive dressed and ready to play.
Under the OHSFCA proposal, the coin toss would be limited to the referee, umpire and one designated representative from each team with social distancing in place. There would be no handshakes prior or following the coin toss.
During games, the team boxes will be extended from 10-yard line to 10-yard line to maintain social distancing on the sidelines. Only team members or members with a team box pass could be on the sideline.
Footballs will be rotated and sanitized as often as possible.
Timeouts will be used as a time for players to sanitize their hands. Every six minutes of game clock time expired, there will be a two-minute break.
Games would take place with fans in the stands, in a limited capacity. Spectators would be required to conduct a symptom assessment on game day, including a temperature check at the game. Anyone experiencing symptoms must stay home.
Rows of seating could be blocked off to help maintain social distancing and fans will not be permitted to congregate before or after games. Instead fans must head straight for the exits.
As for face coverings, the proposals states that fans should wear face coverings at all times except for the following reasons:
Facial coverings in the setting are prohibited by law or regulation
Facial coverings are in violation of documented industry standards
Facial coverings are not advisable for health reasons
Facial coverings are in violation of documented safety policies
There is a functional (practical) reason not to wear a facial covering
For area teams like Harrison and Taylor, game day is rapidly approaching with both schools slated to kick-off the season on August 28.
Harrison will travel to Wyoming, while Taylor will make the short bus trip across state lines to take on the Lawrenceburg Tigers.