Todd finished her playing career at Hanover College a little over a year ago.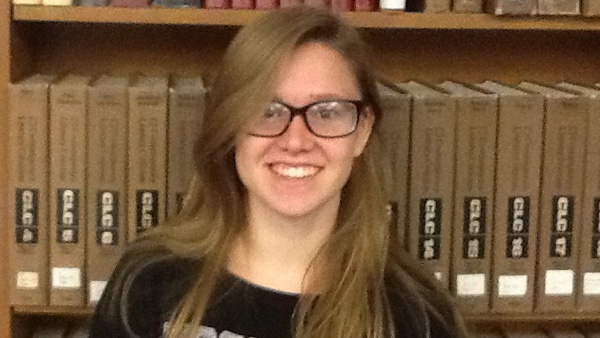 Brooke Todd. File photo.
(Vevay, Ind.) - Brooke Todd has been named the new girls varsity basketball head coach at Switzerland County High School.
Todd graduated a little over a year ago from Hanover College where she was a four-year starter for John Jones.
She also led Switzerland County to a regional championship six years ago. Todd replaces Mark Boggs whom stepped down earlier this year after being named Switzerland County Middle School principal.
Todd is not the youngest coach to take over the girls program. Ashley Kitts, another former Lady Pacers standout, took over the program one year after graduating college. She took the position after long time Coach Wayne Ellegood retired, and resigned five years ago to focus on administration.
Todd played for Kitts for fiver years, one year in middle school and all four years of high school.
Coming into the job, Todd will inherit a strong squad. The Pacers won 18 games last season before falling in the sectional and are returning three starters including twin sisters Jessie and Maddie Duvall.
RELATED STORIES
Mark Boggs Steps Down As Switz. Co. Girls Basketball Coach; Will Become Middle School Principal