It was a very competitive season within the EIAC.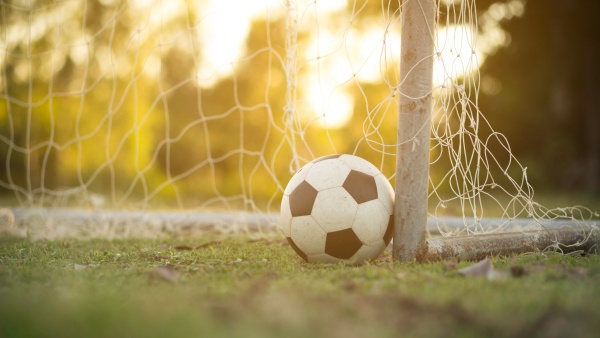 (St. Leon, Ind.) – It was the East Central girls and Batesville boys that stood atop the Eastern Indiana Athletic Conference at the end of the 2020 soccer season.
The conference champs each placed six players on the 2020 EIAC Boys and Girls All-Conference Teams.
On the girls side, East Central took home the conference championship with a perfect 7-0 record in conference play. The Lady Trojans were led by EIAC Offensive MVP Lexi Watkins and EIAC Defensive Co-MVP Sophie Browndyke.
Watkins led the Lady Trojans with 15 goals and eight assists, while Browndyke anchored EC's defense, which allowed only 12 goals all season.
Julia Tiemann, Caitlyn Dick, Erika Wells and Olivia Hopper also made the all-conference team.
Defensive Co-MVP Holly Knippenberg was one of five Lawrenceburg Lady Tigers to earn all-conference honors.
Batesville won the 2020 EIAC Boys Soccer Championship with a late season win over East Central. The Bulldogs were led by Offensive Co-MVP Ian Powers.
Second-place East Central placed five on the all-conference team, including Defensive MVP Luke Hornbach and Offensive Co-MVP Brady Spangler.
The 2020 EIAC Soccer Coaches of the Year are East Central's Bill Volker (Girls) and Batesville's Kyle Hunteman (Boys).
The full 2020 EIAC Boys and Girls Soccer All-Conference Teams are listed below.
GIRLS
East Central (7-0) – Lexi Watkins (Off. MVP), Sophie Browndyke (Def. Co-MVP), Julia Tiemann, Caitlyn Dick, Erika Wells, Olivia Hopper
Lawrenceburg (6-1) – Holly Knippenberg (Def. Co-MVP), Chloe Meyer, Brooklyn Meyer, Ryleigh Offcutt, Ella McAndrew
Batesville (5-2) – Aalma Davalos, Lily Meyer, Olive Cerniglia, Lauren Gutzwiller
South Dearborn (4-3) – Hailey Huber, Brooklyn Ward, Bernadette Wismann
Connersville (3-4) – Claire Kleve, Elise Matney
Franklin County (2-5) – Jordan Nichols, Laura Edwards
Greensburg (1-6) – Ella Lowe
Rushville (0-7) – Joleigh Geise
BOYS
Batesville (7-0) – Ian Powers (Off. Co-MVP), Calvin Sherwood, J.J. Kuisel, Eli Pierson, Willy Sherwood, Cody Sims
East Central (6-1) – Luke Hornbach (Def. MVP), Brady Spangler (Off. Co-MVP), Eric Puterbaugh, Cameron Bergman, Landon Weis
Connersville (5-2) – Cole Martin, Dekota Precht, Deecon Precht, Grant Rose
Lawrenceburg (3-3) – Adam Cosby, Dominic Tribbie, Asher Gentry
South Dearborn (3-4) – Kevin Brown, Hunter Ross
Greensburg (2-5) – Grayson Newhart, Jimmie Day
Franklin County (0-5) – Cole Rapp
Rushville (0-6) – Braydon Spiker