The 2022 Southeastern Indiana Racing Circuit wrapped up Saturday in Batesville.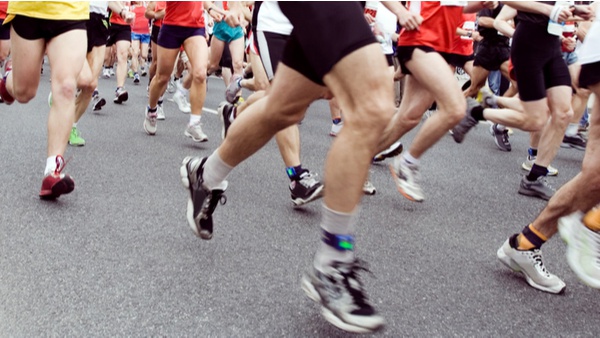 Shutterstock photo.
(Batesville, Ind.) – It was a homecoming of sorts as Oldenburg native Curtis Eckstein returned to Batesville to dominate the 21st annual Bulldog Chase 5K.
The Bulldog Chase 5K on Saturday was the last of six races in the 2022 Southeastern Indiana Racing Circuit.
Eckstein crossed the finish line well ahead of the rest of the pack with a time of 14:52.
The second-best time of 17:15 was registered by Ethan Enis, 21, of Crestwood, Kentucky, followed by Trevor Nerby, 18, of Greeensburg (17:18).
Eckstein is currently a graduate student and member of the cross-country team at Purdue University. He ranks among the top performers in school history in events such as the 3,000, 5,000, 10,000 and indoor mile.
Aside from Eckstein's brilliant performance, overall champions were crowned in the male and female divisions.
Jake Chapman is the 2022 Men's SIRC Champion with an average time of 17:52. Chapman, 15, of Batesville, ran in all six races, posting his best time (17:30) at the Indian Trails 5K in Milan.
Bradyn Hatton, 15, of Lawrenceburg, and Isaac Trossman, 15, of Oldenburg, finished 2nd and 3rd, respectively in the overall standings.
Versailles native Lanie Nicholson was crowned the 2022 Women's SIRC Champion. The 18-year-old ran in five of the six events with an average time of 19:14. She recorded her best time at the Bulldog Chase 5K (18:50), which was good for 18th overall, and 2nd amongst female competitors.
Rachel Campbell, 18, and Emma Hartley, 17, both of Lawrenceburg, rounded out the top three of the female standings.
Kim Johnston, 51, of College Corner, Ohio, and Wayne Doehlman, 77, of Cincinnati, were awarded as the individuals with the top age-graded average in five of the six events.
See the full results at Stuart Road Racing LLC.