Mergenthal excels on the court and in the classroom.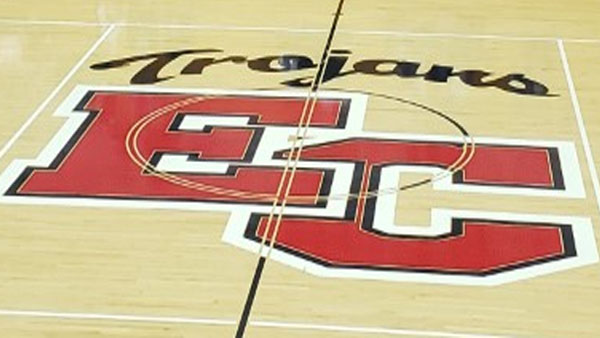 (St. Leon, Ind.) – Smart, athletic, and a soon-to-be collegiate athlete.
That is a simple way to sum up Caleb Mergenthal, who recently committed to play basketball at Indiana University East in Richmond.
The East Central High School senior chose IU East after a recent visit to campus.
Friends and family won't have to travel far to see Mergenthal play at the next level.
He is coming off a solid senior season, where he led the Trojans in scoring at 12.0 points per game. Mergenthal also led the Trojans in assists (3.1) and steals (2.0).
For his efforts, he was named the Team MVP, HBCA All-District, EIAC All-Conference, and IBCA All-State Honorable Mention.
In the classroom, Mergenthal carries a 3.7 GPA and is a member of the National Honor Society.
Mergenthal, along with his teammates, Casey McQueen and Cooper Hoog, were recently named winners of the Marion Crawley Scholarship, which is awarded by the Indiana Basketball Coaches Association.
Other accolades for Mergenthal include Academic All-State.
He plans to major in business at IU East.
RELATED STORIES
Three East Central Basketball Stars Win IBCA Scholarships - Eagle Country 99.3 (eaglecountryonline.com)