A total of 24 student-athletes received a scholarship from the IBCA.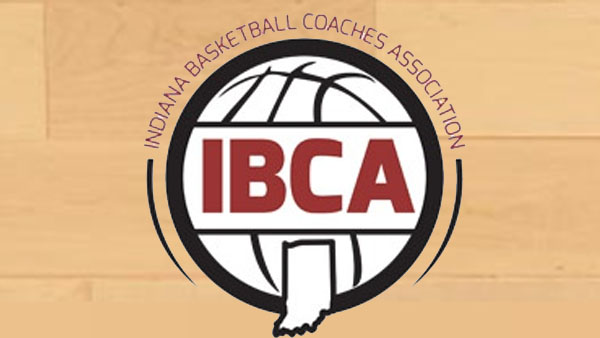 (St. Leon, Ind.) – Three student-athletes from East Central High School have received a scholarship award from the Indiana Basketball Coaches Association.
The IBCA announced this week the recipients of the Crawley, Mannies, and Aikman awards.
East Central seniors Cooper Hoog, Casey McQueen, and Caleb Merganthal were among 20 Crawley Scholarship winners, receiving $750 each.
Criteria for the Crawley Scholarship includes achievement in basketball, achievement in academics, participation in extracurricular activities and service to one's school and community.
Marion Crawley was a former four-time boys basketball state championship coach, winning two state titles at Washington and two with Lafayette.
Through the years, the IBCA has awarded about $760,000 in scholarships to Indiana student-athletes.
A full list of 2022 scholarship recipients are listed below.
JUNIOR MANNIES AWARDS (1)
Student, School, Coach, Role
Will Delaney, Wes-Del, John McGlothin, boys' player
MARION CRAWLEY AWARDS (20)
Student, School, Coach, Role
Jack Ahlbrand, Jasper, John Goebel, boys' player
Jasper Campbell, Shenandoah, David McCollough, boys' player
Alivia Dalrymple, Adams Central, Doug Curtis, girls' player
Emma DeCamp, New Washington, Kirsti Holloway, girls' player
Warren Halbig, Evansville Mater Dei, Kurt Wildeman, boys' player
Taylor Hart, Gibson Southern, Kyle Brasher, girls' player
Alex Holmes, Gibson Southern, Kyle Brasher, girls' player
Cooper Hoog, East Central, David Disbro, boys' player
Andrea Justis, Columbus North, Brett White, girls' player
Taylor Lynch, Madison, Sonja Bowyer, girls' player
Annika Marlow, Rushville, Melissa Marlow, girls' player
Casey McQueen, East Central, David Disbro, boys' player
Caleb Mergenthal, East Central, David Disbro, boys' player
Nick Mundy, Mitchell, Jackson Ryan, boys' player
Jada Rhonehouse, Fremont, Scott Sprague, girls' player
Loren Stoll, Gibson Southern, Kyle Brasher, girls' player
Hannah Taylor, Roncalli, Michael Wantz, student manager
Isaac Tuma, Hamilton Heights, Chad Ballenger, boys' player
Dayveon Turner, Indianapolis Arsenal Tech, Damon Turner, boys' player
Ella Wolfe, Tipton, Chad Wetz, girls' player
PAT AIKMAN AWARDS (3)
Student, School, Coach, Role
Carson Brindle, Gibson Southern, Mark Rohrer, boys' player
Jolie Groves, Triton, Kennedy Krull, girls' player
Jordan Zody, Shenandoah, David McCollough, boys' player