Jack Hutchins is a former East Central HS baseball standout.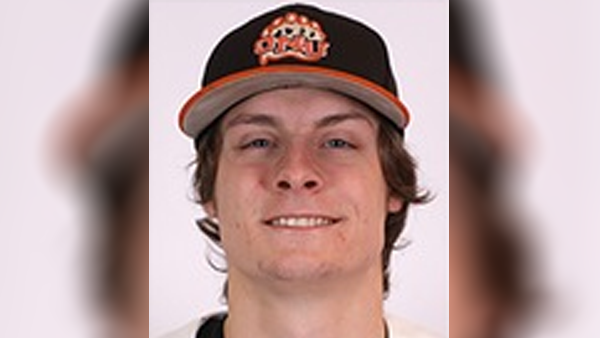 Jack Hutchins. Photo by Ohio Northern Athletics.
(St. Leon, Ind.) – Former East Central High School baseball standout Jack Hutchins has earned another postseason award.
Earlier this month, the Ohio Northern pitcher was named a First Team All-Conference performer in the Ohio Athletic Conference.
On Monday, Hutchins received another honor as he was selected to the D-3 All-Region 7 First Team.
More than 1,000 players were nominated across the NCAA Division III's 10 regions, and D3baseball.com staff and contributors voted to determine First, Second, and Third teams in each region.
Hutchins posted a 7-2 record with a 1.91 ERA and 59 strikeouts in 66 innings spanning 12 appearances, including nine starts. He ranked third in the OAC in ERA, tied for sixth in wins and ninth in strikeouts.
In four years at ONU, Hutchins has a career 10-3 record with a 4.25 ERA and 75 strikeouts in 27 appearances spanning 84.2 innings.