The Lawrenceburg duo anchored a very good offensive line this past season.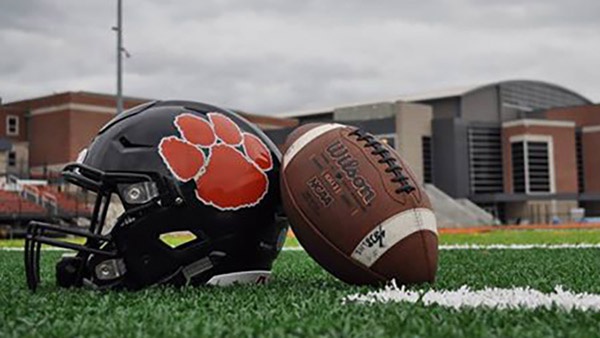 (Lawrenceburg, Ind.) – Two Lawrenceburg Tigers football stars have earned All-State honors.
The Indiana Preps Sports Network recently named their Top 22 All-State lists for the 2020 season.
Making the Top 22 All-State List – Small School was Tigers senior offensive lineman Ethan Parris. The University of Saint Francis commit helped anchor a Tigers offensive line that paved the way for 410 yards of total offense per game this past season.
His teammate, junior Ashton Craig, also earned recognition making the Indiana Preps All-State Top 22 – Underclass team.
Craig, a three-star recruit, has several D-1 schools looking at him, including offers from Central Michigan and Miami (Oh.).
See the full Indiana Preps All-State Teams at www.inpreps.com.
Honored to be named an Indiana preps All State Top 22 - underclassmen🦾🔥 https://t.co/YIIXdQWrFQ

— Ashton Craig (@AshtonCraig_54) December 31, 2020
Thankful to be named Indiana Preps top 22 Small School All-State!! #TFFL @lhstigercoach https://t.co/d4MHS1luVe

— Ethan Parris (@ethan_parris52) December 31, 2020