The annual concert takes place one day prior to the Indianapolis 500.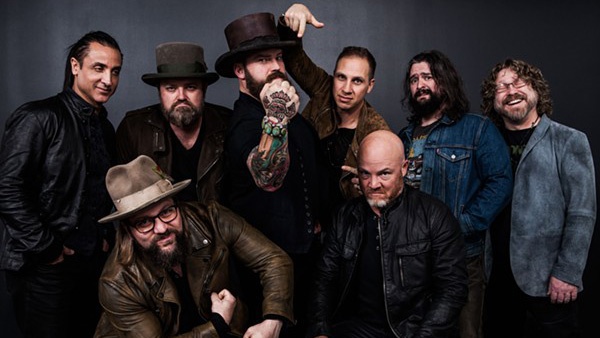 Zac Brown Band. File photo.
(Indianapolis, Ind.) – One of the most popular groups in country music will take the "Highway 20" ride into Indianapolis 500 weekend.
Zac Brown Band has been slated to headline the Firestone Legends Day Concert on Saturday, May 25 at the Indianapolis Motor Speedway. The concert will include additional acts that will be named in the coming weeks.
"Zac Brown Band is a phenomenon, one of the most exciting, talented and popular live acts in any genre of music today," IMS President J. Douglas Boles said. "The band's unique blend of rock, soul, country, bluegrass and reggae has incredible appeal to so many people and reaches a new level when performed live. Race Weekend for the 103rd Indianapolis 500 just keeps getting better and better. Is it May yet?"
The annual concert takes place the day before the running of the 103rd Indianapolis 500.
Throughout their decade-long career, Zac Brown Band has had five consecutive albums reach the top 10 of the Billboard 200 and four consecutive albums debut at No. 1 on Billboard's Country Albums chart. The group has sold more than 30 million singles, which include the like's of "Chicken Fried," "Beautiful Drug," "Goodbye In Her Eyes," and "Loving You Easy."
Tickets for the Legends Day Concert are on sale now at www.IMS.com. General admission tickets start at $35 until March 1. A limited number of Pit Passes are available starting at $75, and a very limited supply of exclusive VIP Deck tickets are available for $250.
In addition to ZBB, rock legends Foreigner and funk, R&B and pop icons Kool & the Gang will perform at the Carb Day Concert on Friday, May 24.
The Indianapolis 500 will then take place on Sunday, May 26. Tickets can be purchased at www.IMS.com.