All three felony convictions were entered as misdemeanors on Tuesday.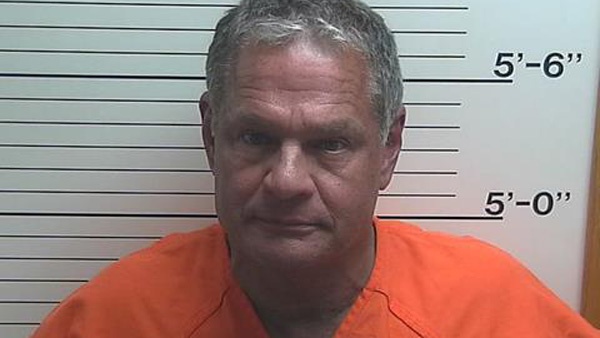 Joseph Stubbers III. File photo.
(Lawrenceburg, Ind.) - Joseph Stubbers III will not face any additional jail time in an animal cruelty case.
Stubbers was sentenced on Tuesday to 730 days with 545 days suspended to probation. He will serve 185 days on in home incarceration as all three felony convictions for Torturing or Mutilating an Animal were entered as misdemeanors.
The Judge also ordered that Stubbers pay restitution of $4,145 to P.A.W.S. In addition, Stubbers may not harbor, train, or own any companion pets for the period of his probation.
In 2019, Stubbers was arrested after he struck then five-year old English Mastiff, Cooper, in the head with a hammer. He also shot Cooper twice, resulting in Cooper losing an eye.
Stubbers took the stand at a sentencing hearing last week to apologize for his actions, stating the actions "were not in his general character or nature and that it will never happen again."
The State requested the Court keep the felony convictions in place and sentence Stubbers to jail time, as did the Prosecutor's Office.
"With deference and respect to the Court, my office argued at the Sentencing Hearing, that these felony convictions remain as felonies, and we also asked for jail time," said Dearborn County Prosecutor Lynn Deddens.
Stubbers could still have his medical license suspended or revoked. That decision will be up to the Ohio Medical Board.
RELATED STORIES
Sentencing Pushed To Next Week In Animal Cruelty Case
Jury Convicts Man Accused Of Animal Cruelty