Joseph Stubbers III will be sentenced on Tuesday, September 14.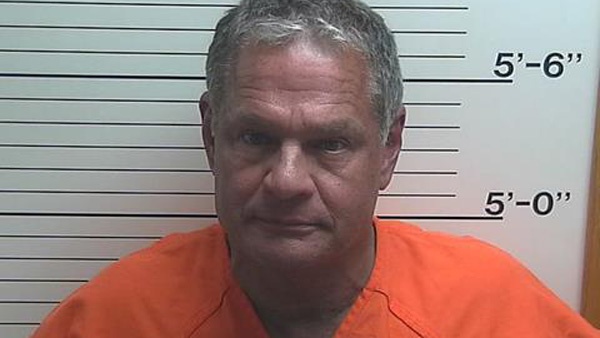 Joseph Stubbers III.
(Lawrenceburg, Ind.) - Sentencing has been pushed to next week in an animal cruelty case.
Dr. Joseph Stubbers III was to be sentenced in Dearborn Superior Court II on Tuesday afternoon. However, sentencing has been pushed back to Tuesday, September 14 after the court heard a sentencing recommendation from Stubber's brother, a statement from Stubbers himself, and recommendations from the State and defendant attorneys.
Stubbers was convicted in July on three counts of felony Torturing or Mutilating an Animal.
The charges stem from 2019 when Stubbers hit a dog by the name of Cooper over the head with a hammer. He also shot the dog on two occasions, resulting in Cooper losing an eye.
Stubbers read a statement in court on Tuesday offering an apology to the community, neighbors who witnessed the incident, and most of all Cooper.
He added that he feels great shame and humiliation for the events that took place in July 2019. Stubbers said his actions "were not in his general character or nature and that it will never happen again."
Stubbers went on to say that he has been a great animal lover who has adopted many pets in the past.
The State filed a sentencing memorandum on Tuesday outlining what they believe would be appropriate sentencing. The memorandum listed several aggravating circumstances including:
The defendant was in a position of care, custody, or control of Cooper
Presence of a minor during the torture/mutilation of Cooper
Defendant violating conditions of pretrial release (Indecent Exposure charge in August 2020)
Lack of remorse
Attempts to conceal evidence
Lesser sentence would depreciate the seriousness of the offense
Risk factors regarding torture/mutilation of animals
The State requests the Court order that the sentence in Count I be served consecutively to County II and II. The total sentence could not exceed four years pursuant to Indiana Code. In addition, the state recommends a psychological/behavior assessment and counseling, restitution to P.A.W.S. in the amount of $4,145,no owning, harboring or training an animal during probation, and based on aggravating circumstances, Stubbers may not seek to have felony convictions modified to misdemeanors - even if he successfully completes probation.
Stubber's attorney made his case for a lesser sentence, stating that "emotional reaction can't be the lone driver of the decision."
Sentencing is scheduled for Tuesday, September 14 at 4:00 p.m. in Dearborn Superior Court II.
RELATED STORIES
Jury Convicts Man Accused Of Animal Cruelty