Neighbors told police the West Harrison suspect hit the dog in the head with a hammer and fired a gun at the animal.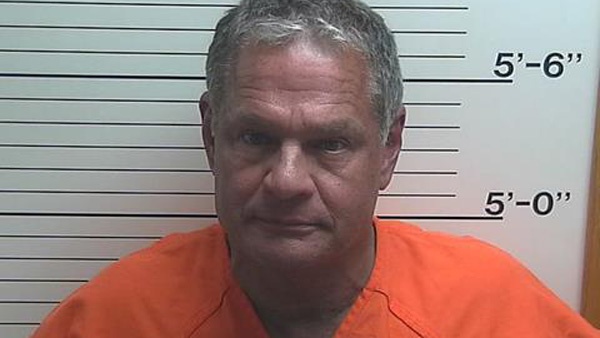 Joseph J. Stubbers III. Photo by Dearborn County Sheriff's Office.
(West Harrison, Ind.) - Dearborn County prosecutors say a man hit a dog in the head with a hammer, and then shot it.
Joseph J. Stubbers III, of West Harrison, is charged with Cruelty to an Animal (level 6 felony), according to Dearborn-Ohio County Prosecutor Lynn Deddens.
A neighbor on Laurel Valley Drive called 911 on Saturday, July 27 to report that Stubbers was cleaning his garage with bleach after striking the dog in the head with a hammer. Dearborn County Sheriff's deputies arrived at the home and were told by another neighbor that Stubbers also shot the animal with a handgun.
Following a blood trail, deputies found the dog, named Cooper, with fresh blood and a mutilated eye. They also found two rounds from a 40-caliber gun, one bullet with hair on it, a hose turned on and bleach sitting on a trash can. Spots of blood was also observed, police say.
Stubbers claimed that the dog had attacked him and he was trying to put it down. Although he claimed the animal had "latched" onto his arm, deputies did not observe any marks on Stubbers' arm.
Stubbers was placed under arrest. He was released from jail Sunday after posting a $1,000 cash bond.
Cooper was rescued by Dearborn County Animal Control. Deddens said he is receiving care from local veterinarians.