The furniture e-tailer is about to open a retail location here.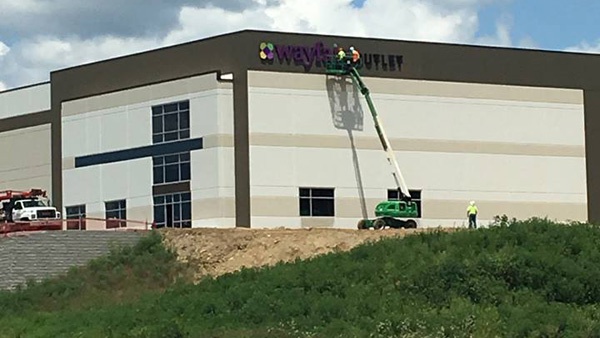 Photo by City of Florence - Mayor's Office, Facebook.
(Florence, Ky.) - Tri-state residents using Wayfair to furnish their homes will be able to pick up some furniture items the same day instead of waiting for it to ship and arrive at their doorstep.
The City of Florence announced Tuesday on Facebook that the Boston-based online furniture company is planning to open a Wayfair Outlet at 5101 Renegade Way. Wayfair's first ever retail store is expected to open this fall.
A 260,000 square foot distribution center is currently under construction in Florence. Wayfair will use about 20,000 square feet of the building for retail space.
City of Florence community development director Josh Hunt told FurnitureToday.com that Wayfair will use the retail space to sell off returned items and other pieces of furniture no longer being sold online.
Wayfair already has a pretty large presence in Boone County. In 2016, the company opened a nearly 900,000 square foot distribution center on Donaldson Road adjacent to the Cincinnati-Northern Kentucky International Airport.
Wayfair Inc. offers an extensive selection of home furnishings and décor across all styles and price points under several brand names.