Greendale Police were tipped off about a person possibly using narcotics in their vehicle on December 12.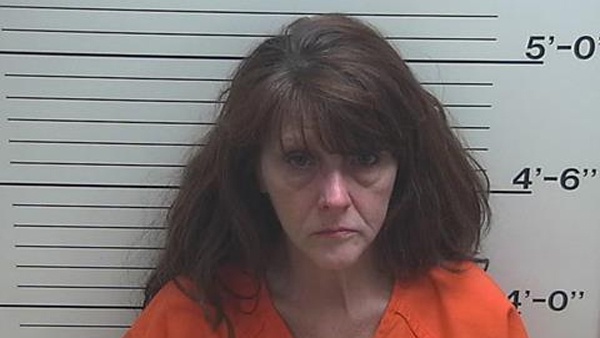 Michelle R. Wright. Photo by the Dearborn County Sheriff's Office.
(Greendale, Ind.) - A woman who serves on an Indianapolis area school board has been arrested for methamphetamine possession in Dearborn County.
Greendale Police responded to the Zimmer Tractor parking lot along U.S. 50 on December 12 after receiving a report that a woman may be using narcotics in her vehicle.
Upon arriving at the scene, police attempted to make contact with the occupant of the vehicle, Michelle R. Wright. She was described as jittery, had blood shot eyes and appeared to be drowsy and nodding off.
Officers also located a loaded handgun, a torch lighter and an open beer can in plain view of the vehicle.
Lawrenceburg Police K-9 was called to the scene to conduct a sweep of the vehicle. According to a probable cause affidavit, officers located a white rolled up paper towel that contained a glass pipe with residue. A crystal substance, that tested positive for methamphetamine, was also allegedly found on the passenger seat.
While placing Wright under arrest, officers informed her that she needed to let them know if she had any other items on her so she would not be charged for trafficking into the jail. At that time, Wright allegedly pulled another paper towel containing meth from her pocket.
Wright is charged with Possession of Methamphetamine with Enhancing Circumstances (Level 5 Felony), Possession of Paraphernalia (Class C Misdemeanor), and Public Intoxication (Class B Misdemeanor).
She is held in the Dearborn County Law Enforcement Center on $30,000 surety bond and $2,500 cash bond.
Dearborn Superior Court II Judge Sally McLaughlin set the bond amount due to the risk of failure to appear and due to the information in the probable cause affidavit.