Indiana State Police are still attempting to solve a Memorial Day weekend murder in Hidden Valley.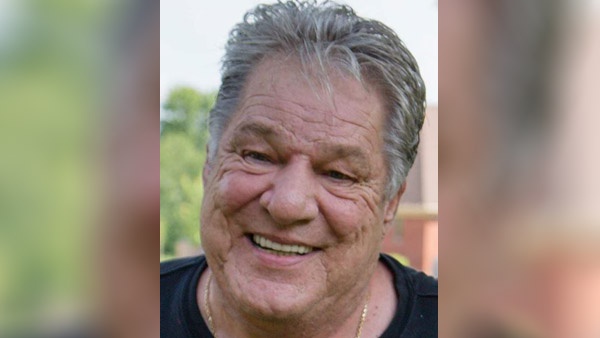 Tom Biedenharn was murdered in his home in Hidden Valley sometime during Memorial Day weekend 2018. His murder remains unsolved. Photo provided.
(Hidden Valley, Ind.) – Six months after Tom Biedenharn was murdered in his Hidden Valley home, there has been no suspect named.
"This was not something that we ever imagined would happen to our family, and further, we never imagined this nightmare continuing six months later," a member of Biedenharn's family tells Eagle Country 99.3, asking to not be identified in this article.
Biedenharn, 73, was found dead in his residence on Highridge Court on Memorial Day, May 28th. Other than suspecting foul play, investigators have not shared the manner of his death.
Although there has been little new information shared since the murder, Indiana State Police say their investigation remains very active.
"Our detectives are following up on leads every day," says ISP Sgt. Stephen Wheeles.
Biedenharn's relative said they are often asked by others what they can do to help.
"I ask if you would please go back in your memory banks. Look at your calendars for Memorial Day weekend. We are pretty sure he was killed on Saturday the 26th although he unfortunately wasn't found until Monday the 28th. It was likely daylight, not overnight as some believe. People were outside working in yards and preparing for holiday weekend gatherings. We are hoping someone may have seen something suspicious, but hasn't yet called it in," the relative says.
The family believes Tom's killer could be somebody he knew.
"The detectives have uncovered a lot of clues and evidence, but we are missing that final puzzle piece to put it all together and we are asking for your help."
A few weeks after the murder, the public was asked for help identifying the owner of a "electric or bright blue" extended cab newer model pickup truck which may have been spotted in the Hidden Valley area around the time of Biedenharn's murder.
"We are still asking for the public's help in providing information that may bring this case to a conclusion. Anyone who has information about this investigation is urged to call the Indiana State Police," says Sgt. Wheeles.
The Biedenharn family is continuing its offer of a $50,000 reward to anyone who is able to provide information that leads to the arrest and conviction of the person, or persons, responsible for the murder. Tips may be reported anonymously to the Indiana State Police Versailles Post at (812) 689-5000.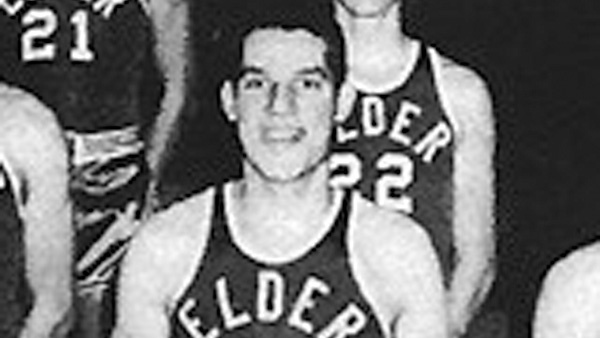 Tom Biedenharn excelled in athletics, starring in basketball at Elder High School and the University of Cincinnati. Photo provided.
The "gentle giant" moved from Villa Hills, Kentucky to Hidden Valley four years ago in order to be closer to family, the relative says. He was a parishioner at St. Lawrence Catholic Church in Lawrenceburg before attending All Saints Parish in northern Dearborn County.
In his younger days, Tom was a basketball standout at Elder High School and the University of Cincinnati. After a career teaching at UC Blue Ash and in agricultural sales, he turned to volunteer work. He was actively involved with the Transitions Grateful Life Center, an addiction recovery program based in Erlanger where he taught life skills. He also volunteered with pregnancy crisis centers in northern Kentucky and southeastern Indiana. On occasion, he would offer to drive a group of Kentucky nuns to visit with prisoners on death row.
At this time of the year, he would dress up as Santa Claus - "a very tall one" - for underprivileged children in northern Kentucky.
"He always said 'God was good to me and so I am called to give back,'" the relative says.
Tom successfully led the establishment of a public dog park in Independence, Kentucky. He was in the midst of a project to establish an Indiana park in remembrance of Lauren Hill, the young woman from Greendale who persevered through a terminal brain cancer diagnosis to play college basketball in 2014.
The Hill family had given Tom their blessing.
"He was inspired, as most of us, by Lauren's 'never give up' attitude. He identified with her also because they shared a love for basketball and for helping others.
Today, a committee continues the park effort, but is now in memory of both Hill and Biedenharn.
"We miss him dearly. He was a wonderful friend, father and grandfather. He had dreams of watching his grandchildren play high school sports and spend time fishing and playing in the outdoors," his family member shares.
"This has been cut way too short."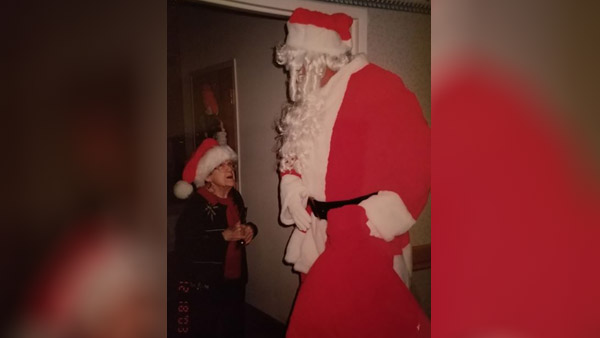 Tom Biedenharn enjoyed dressing up as "a very tall" Santa Claus, his family member says. Photo provided.
RELATED STORIES:
$50,000 Reward For Info On HVL Man's Murder
Investigators Seek "Electric Or Bright Blue" Truck In Hidden Valley Murder
HVL Murder Victim Was Former Cincinnati Basketball Standout