State Representative Lyness says these notable changes support Hoosier teachers, public health, patients and farmers.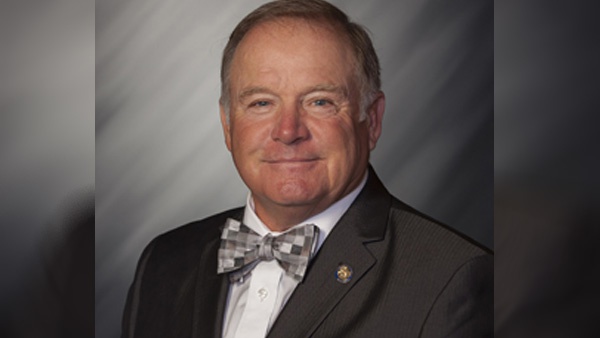 (Indianapolis, Ind.) – With many new laws effective this month, State Rep. Randy Lyness (R-West Harrison) said several important changes support Hoosier teachers, public health, patients and farmers.
"From removing burdensome regulations on teachers who are already carrying a heavy load, to empowering consumers with information so they can save on health care costs, there are several new laws effective this week that help a number of Hoosiers," Lyness said. "We managed to get a lot done in the first few months at the start of year, and are already looking ahead to build on our state's strengths and support hardworking Hoosiers."
According to Lyness, 98% of the new laws enacted by the Indiana General Assembly during the 2020 legislative session passed with bipartisan support. Here's a look at notable new laws:
Teachers, Students and Schools
Lyness said as part of House Enrolled Act 1002, standardized test scores will no longer be required to be a part of teacher performance evaluations. He said this should reduce the pressure educators often feel to teach to the test and, as a result, make teaching more attractive as a career. To help cut red tape, House Enrolled Act 1003 went into effect earlier this year to allow the State Board of Education to streamline the timing and frequency of required teacher trainings and grant waivers for schools to bypass over 1,500 regulations. As Indiana continues to transition to the new ILEARN exam, lawmakers passed Senate Enrolled Act 2 so that school accountability grades cannot be negatively impacted by student scores for two years.
Lyness said House Enrolled Act 1283 supports students with mental health issues, including those involved in bullying, and experiencing behavioral problems or physical illnesses. The new law ensures aspiring educators receive training on best practices to recognize students' behavioral reactions to trauma so they can address these issues in their classrooms with increased understanding and insight.
Public Health and Patients
Under House Enrolled Act 1004, patients will be protected from receiving surprise medical bills from out-of-network providers, and, in the case of an elective procedure, the patient will have the right to receive an upfront, good-faith estimate of expected charges. In addition, Senate Enrolled Act 5 requires hospitals, outpatient surgery centers and urgent care clinics to publish their average prices online, and Lyness said a new HIPAA-compliant database of all health insurance claims will empower consumers by providing information about cost and quality.
Lyness said Indiana is now aligned with the new federal law raising the age to purchase tobacco, including e-cigarettes and vaping products, from 18 to 21. Senate Enrolled Act 1 also increases penalties for businesses that sell tobacco products to underage consumers.
Farmers and Rural Communities
Senate Enrolled Act 184 allows the Indiana Farm Bureau to offer a health benefits plan to its members. Lyness said this plan is not health insurance, but would provide similar benefits to help many farmers who have limited access to affordable health care options. Other states, such as Kansas and Tennessee, have implemented similar programs through their Farm Bureaus.
To support rural communities, House Enrolled Act 1370 allows cities and towns to band together and enter into regional land banks to acquire tax-delinquent and blighted properties to restore them.
For more information on these and other new laws effective July 1, visit iga.in.gov.