The pursuit started in Gallatin County around 2:27 a.m.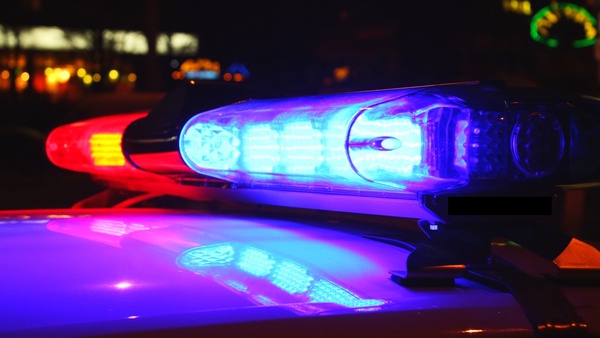 (Gallatin County, Ky.) – Multiple individuals have been arrested after a police pursuit that started in Gallatin County.
Kentucky State Police were conducting traffic safety enforcement patrol near the 55-mile marker on Interstate 71 early Friday morning when a white Ford Fusion was seen traveling south at a high rate of speed. The registration displayed on the vehicle returned to a stolen Dodge Charger.
The trooper attempted to conduct a traffic stop, but the vehicle failed to stop.
Police pursued the vehicle along I-71 through Carroll, Trimble, Henry and Oldham counties and into Jefferson County.
The vehicle exited Interstate 71 at Zorn Avenue. The pursuit ended shortly after the vehicle struck a concrete curb prior to re-entering Interstate 71.
The operator of the vehicle, Frank Russell, 19, of Louisville, was found to have multiple active warrants for his arrest. He and five others were taken into custody, including two juveniles.
Russell is charged with Fleeing or Evading Police 1st Degree, Possession of Firearm by Convicted Felon, Receiving Stolen Property (Firearm), Receiving Stolen Property $10,000 or more, Criminal Mischief 1st Degree, Theft of Motor Vehicle Registration Plate, Possession of Marijuana, Possession of Drug Paraphernalia, DUI, and multiple traffic offenses.
18-year-olds James Reece, Jamya Neal, and Dasharay Bene, all of Louisville, were also charged with Receiving Stolen Property(firearm) Possession of Marijuana, Possession of Drug Paraphernalia, and Possession of Open Alcohol container.
The investigation is ongoing.