Work will require total closure, detour will be in place.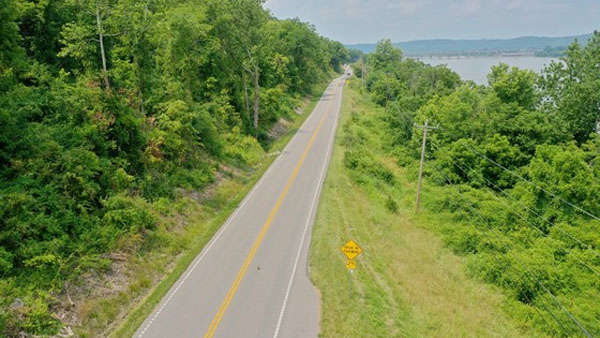 U.S. 42 in Gallatin County. Photo provided.
(Gallatin County, Ky.) - A project to reconstruct a 1.5-mile section of U.S. 42 that has been prone to landslides in Gallatin County will begin July 30. A total closure of the roadway is required so that utilities can be relocated, a tie-back wall can be installed and new roadway constructed. This project has a November 2023 completion date.
"The project will greatly improve safety by correcting landslide problems between Markland Dam and Craigs Creek," said Bob Yeager, chief district engineer for the Department of Highways District 6 office. "We are happy that we were able to get this project started in this area."
The signed detour will direct vehicles onto KY 1039 to I-71 to KY 35.
The $18 million dollar project was awarded to Schnabel Foundation Co.