Bryan Johnson will run for the Democratic nomination for Lawrenceburg City Council's district 4 seat.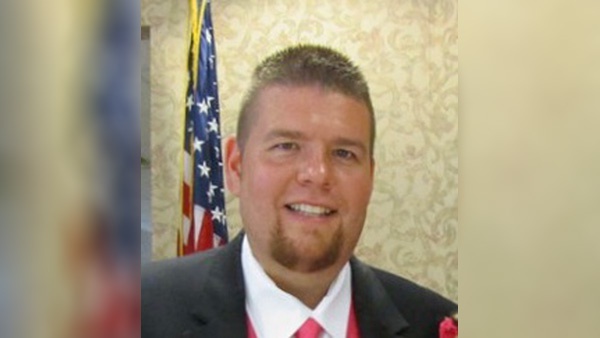 Bryan Johnson. Photo provided.
(Lawrenceburg, Ind.) - The vice president of the Lawrenceburg Community Schools Board of Trustees is going to run for city council.
Bryan Johnson has announced he will seek the Democratic nomination for the District 4 common council position in the May 7 primary election.
He's the second Democratic candidate to declare in District 4. Former Lawrenceburg Fire Chief Randy Abner is also running for the Democratic nomination. Lennie Fryman is the only Republican to file for District 4 so far.
Johnson is a lifelong resident and Lawrenceburg and Greendale. He says he is running to make a difference in his community.
"I am the best person running for office because I am able to make good, sound decisions based on the facts presented. Even under pressure from public audiences or outside groups that may have a vested interest, I will vote for what I believe to be the best decision for our city and its constituents. I am a good communicator and have the ability to work as part of a team. I know that I may not always get my way, but I'm able to move on and not hold a grudge that will impede progress," he said.
Johnson said the most important issue facing the city over the next four years is the decline in riverboat gaming revenue.
"When viable projects are presented to the council, I will first consider the immediate financial impact of the proposal versus expected property and income tax revenues to ensure that the City will get the best deal, the most jobs and the larger businesses that make our city
thrive," Johnson said.
Johnson was first elected to the school board in 2011, serving as its president through 2018. He was re-elected to another four-year term last year. If Johnson wins a spot on city council, he would have to resign from the school board.
Candidates may file for Indiana's 2019 municipal primary election through noon on Friday, February 8.
RELATED STORIES:
Aurora Councilman Drury Aims To Succeed Hastings As Mayor
Businessman Schneider Running For L'burg City Council