City Councilman Mark Drury is the first candidate to officially file to run for mayor of Aurora in 2019.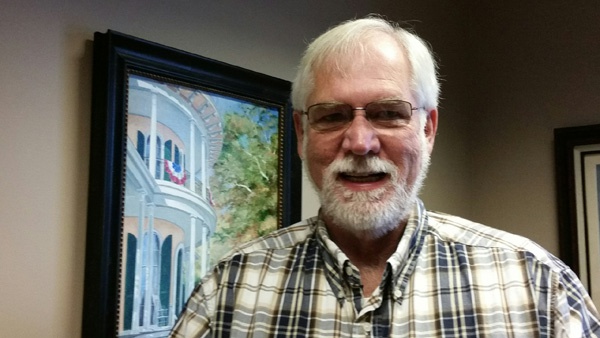 Mark Drury has filed to run for the Republican nomination for Mayor of Aurora. Photo provided.
(Aurora, Ind.) - While he has not yet made a formal announcement, longtime Aurora mayor Donnie Hastings, Jr. is not expected to run for re-election this year.
Hastings has been mayor since 2004.
Aurora City Councilman Mark Drury wants to be Aurora's first new mayor since Hastings began his tenure. Drury, a Republican, has filed to run for the party nomination in the May 2019 primary election.
"I would like to thank Mayor Hastings for his many years of service to the City of Aurora. With his term ending, I would like to serve the people of Aurora as their next mayor. I bring a common sense approach, ask tough questions, seek counsel, and make difficult decisions. I look forward to the bright future of this beautiful place that we call home, and I welcome you to come alongside me," he told Eagle Country 99.3.
Drury is currently serving his first term on Aurora City Council, having been elected in 2016. He points to his work in collaboration on the Downtown Façade Improvement Program, Second Street renovation, infrastructure improvements, blight elimination, parking improvements, and many other neighborhood improvements. Drury's campaign announcement states that he intends to draw on those successes to fulfill commitments for projects already in place and to keep up the positive momentum for Aurora.
Drury said that as a regional thinker, he intends to continue improving parks and trails, the Aurora Community Center, and other quality-of-life matters. He also believes that it is essential to be good stewards of the city's finances and resources.
Right now, Drury has no official competition for mayor, but local brewery owner Dan Valas has previously announced he will run for mayor. Valas has not filed his declaration of candidacy as of Thursday, January 17.
Another Aurora council member, Terry Hahn, had been considering a run for mayor, but told supporters last week that he would look to remain on city council. The Democrat has since formally filed to run for re-election in Council District 3.
The filing deadline for political candidates in Indiana's 2019 municipal elections is February 8th.
RELATED STORIES: