Cindy Abrams announced her run for Mayor of Harrison on Saturday.
(Harrison, Oh.) - A member of Harrison City Council will run for mayor in 2019.
Cindy Abrams, a Republican, made the announcement on Saturday, November 17.
In her announcement, the first-term councilwoman said she has been a conservative voice on the Harrison City Council for the past three years.
"When I was first elected, I was congratulated by many on winning my election. But then, I was told 'how things will work' and where my place should be. The situation was so surreal, I thought they were joking. But they were serious, and they did not want someone like me, a true conservative who could think and act independently, with a voice on council. As you all know, I have not been deterred in my mission," she said.
Abrams believes significant strides have been made in her goals of improving services, reducing spending, and attracting jobs while on city council.
The Indiana University graduate said Harrison must work with local leaders and neighboring communities to grow and prosper. She predicted that the city will have to deal with budget challenges in the next few years concerning police and fire staffing.
"Together, we've made progress in the past three years. As your mayor, it will be my goal to 'super-power' our progress, and do it without raising taxes. We will find creative solutions to problems without placing an increased burden on our taxpayers," said Abrams.
Abrams is the first candidate to announce her desire to run for Mayor of Harrison. Her candidacy sets up a potential Republican primary match-up between her and incumbent Republican Mayor William Neyer.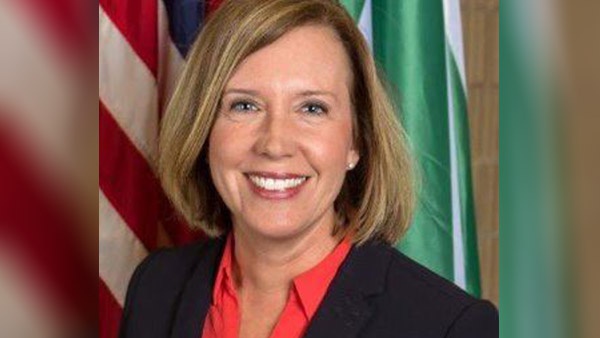 Cindy Abrams will run for Mayor of Harrison in 2019. Photo provided.