The crash took place over a year ago on September 25, 2018.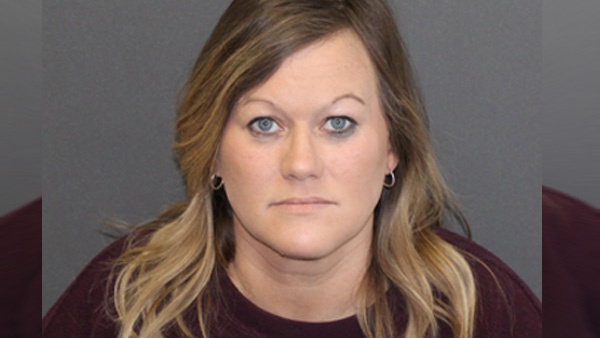 (Rising Sun, Ind.) - Jennifer J. Turner, 41, of Rising Sun was arrested today for being involved in a fatal crash, killing 19-year-old Lauren Rose, over a year ago on September 25, 2018 at 10:40 PM.
The crash between Turner's vehicle, Dodge Journey, and Rose's vehicle, Chevy Impala, happened when Turner's vehicle allegedly crossed the center line.
Both Turner and Rose had passengers in their vehicles.
Turner was traveling with her two children, ages 15 and 8 at the time, who both sustained injuries.
Rose had passenger, 18-year-old Isiah Earles, who was not injured.
After an investigation led by the Ohio County Sheriffs Department and Indiana State Police, it was revealed that Turner had allegedly been up since 6:30 AM that morning and had taken multiple doses of both Hydrocodone and Methadone throughout the day prior to the crash.
Prosecutor Lynn Deddens notes, "This tragic case is a reminder to never get behind the wheel of a vehicle when you are under the influence of any substance that can cause impairment, whether it is prescribed or not. Certain prescription drugs come with warnings not to drive while taking them and those warning are there to protect both the patient and the public."
Turner is being charged with Neglect of a Dependent Causing Serious Bodily Injury (level 3 felony), Neglect of a Dependent Causing Bodily Injury (level 5 felony), Operating a Motor Vehicle with a Schedule I or II Substance Causing Death (level 5 felony), and Reckless Homicide (level 5 felony).
She surrendered herself on the warrant and received her Initial Hearing today, November 8.
RELATED STORIES: