Richard Main copped a plea deal after the start of his jury trial last month.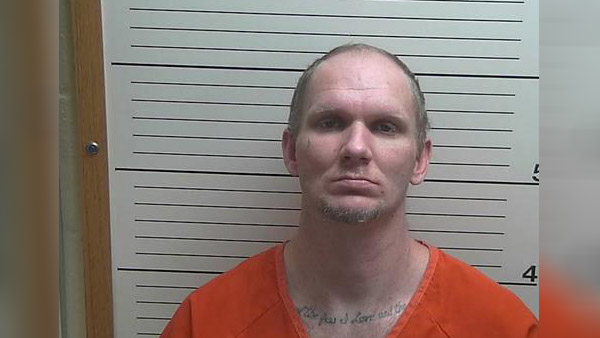 Richard E. Main. Photo by Dearborn County Sheriff's Department.
(Lawrenceburg, Ind.) - A convicted methamphetamine dealer has been sentenced to 13 years in Dearborn County.
Rising Sun resident Richard Main was arrested last October after selling meth and pills to an undercover officer in Dillsboro in April 2018.
The 33-year-old reached a plea agreement with prosecutors as his case went to trial in Dearborn Circuit Court. He pleaded guilty to Dealing in a Narcotic Drug (level 5 felony), Dealing in Methamphetamine (level 5 felony), and to being a habitual offender.
Main was sentenced by Judge James D. Humphrey on Friday, June 28 to 13 years with seven of those year suspended to probation. The rest of that sentence will be served behind bars.
Main was credited 353 good time days for time served in jail prior to sentencing.
In 2012, Main led police in Indiana and Ohio on a high-speed vehicle pursuit. He was convicted of reckless driving and resisting law enforcement. His record also contains convictions for burglary, theft, and drug possession.
RELATED STORIES:
Dillsboro Man's Criminal History Getting Longer