This year's theme revolves around the topic of, "Love. Generosity. Happiness."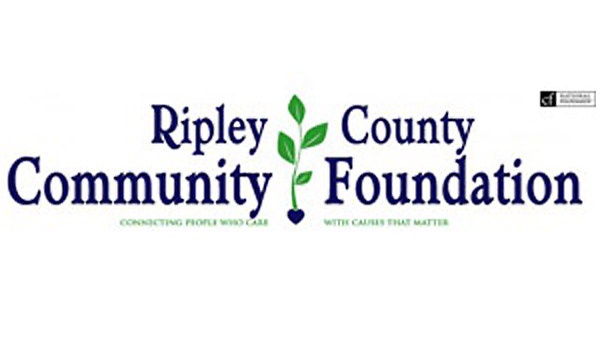 (Batesville, Ind.) - The Ripley County Community Foundation is hosting its sixth annual Day of Giving on Friday, November 6, 2020. Between the hours of 8:00AM and 4:00PM, citizens of Ripley County are encouraged to visit the Community Foundation's office to donate to their favorite cause or fund.
This year's theme revolves around the topic of, "Love. Generosity. Happiness." A study conducted in 2018 found that a direct correlation between generosity and happiness results in a positive feedback loop. This means that giving can make people happy, which can encourage them to give again (Allen, 2018).
"The Ripley County Community Foundation's Day of Giving is designed to allow everyone to follow their natural instinct toward generosity and support the causes and places near to their heart. Every donation, large and small, makes a lasting impact," stated Amy Streator, Executive Director of the Ripley County Community Foundation. Streator further noted, "In appreciation for the love and generosity that you show on November 6th, the Board of Directors has approved $50,000 to match donations made during our Day of Giving event."
Donations made into an endowed fund during the Day of Giving will be eligible for a 50% match into the endowed fund of the donor's choice. Matching donations shall not exceed $5,000 per fund and the $50,000 in available matching funds shall be committed to donations on a first come, first served basis. Donations can be made in-person at 13 E. George Street, Suite B, in Batesville, over the phone at (812) 933-1098, or online at www.rccfonline.org.
The Community Foundation is also collecting kid friendly food items to support the Weekend Backsack Food Program in Ripley County Schools. Individuals who contribute one or more items of food to benefit the program will have their name entered into a drawing to win a $500.00 grant to the qualified charity of their choice. The Weekend Backsack Food Program ensures that our most vulnerable elementary school aged children have food to get them through the weekend. Items that can be contributed to the program include the following: individual serving size boxes / bowls of cereal, pop-tarts, granola bars, cereal bars, individual serving sizes of macaroni and cheese bowls, cups or cans of fruits, applesauce cups or pouches, cans of soup, individual containers of Chef Boyardee meals, plastic jars of peanut butter and jelly, fruit snacks, cheese crackers, peanut butter crackers, and miniature original flavor Slim Jims.