Southeastern Indiana State Senator Jeff Raatz's bill would give school districts greater flexibility in awarding teacher raises.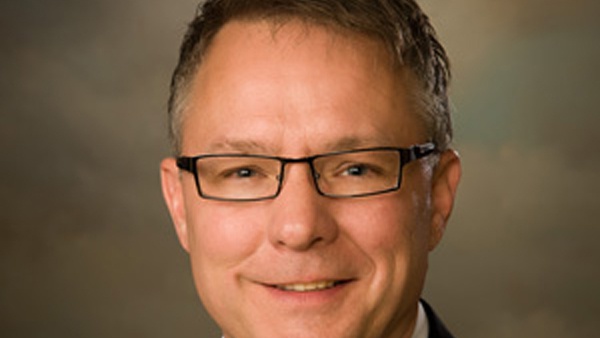 Indiana State Senator Jeff Raatz
(Indianapolis, Ind.) - A bill which would give local school districts more flexibility in determining what to pay their teachers has passed the Indiana House,
State Senator Jeff Raatz's (R-Richmond) bill passed the House yesterday on a 96-1 vote.
Under current state law passed in 2011, certain factors like experience, evaluations and degrees can only account for up to 33.33 percent of the determination of a teacher's raise. Senate Bill 606 expands that cap to 50 percent.
"Schools know their teachers best, and increasing this cap would give them more flexibility in determining how factors like these should affect teachers' salaries. The intent of this bill is to drive up new teachers' salary increases" said Raatz, whose district includes parts of Dearborn and Franklin counties.
The bill heads back to the Senate to consider changes before it can go to the governor's desk.
According to 2016-2017 numbers from the National Education Association, Indiana's average starting teacher salary is $35,241. Low pay is believed to be a reason fewer young people are entering the teaching profession in recent years, leading to a shortage of qualified teachers at schools across the state.
Indiana lawmakers have taken on SB 606 and other proposals during the 2019 legislative session with the aim of increasing teacher pay.
In February, Governor Eric Holcomb announced the formation of the Next Level Teacher Compensation Commission to deliver recommendations on solving the issue ahead of the 2021 legislative session, when the state budget will be crafted.
The governor has proposed increasing K-12 funding in the state's next biennial budget, likely to be passed this month. Holcomb has also proposed paying off pension liabilities in order to free up $140 million for school corporations over the next two years.
RELATED STORIES:
Teacher Pay Bills Pass Indiana House, Senate
Ind. Lawmaker Wants To Give Schools More Flexibility In Determining Teacher Pay Raises
Gov. Holcomb Backs Hate Crime Legislation, Better Teacher Pay, SEI Port In 2019 State Of The State
AUDIO: Indiana House GOP Has Idea To Raise Teacher Pay; No Mention Of Hate Crimes Legislation In Priorities
ISTA Wants Better Teacher Pay Approved In 2019
Up To $30K In Scholarship Money Available To Future Teachers