Can you help police identify this suspect who broke into two vending machines in West Harrison?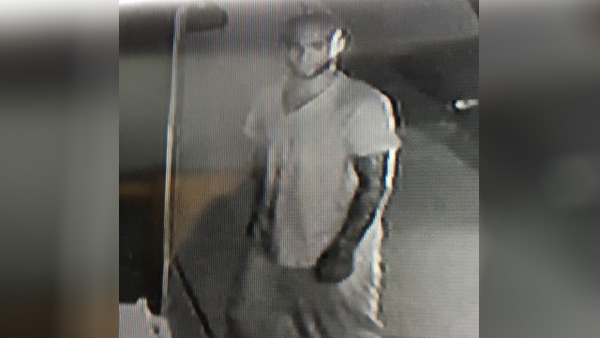 Photo provided.
(West Harrison, Ind.) – Police are trying to identify a suspect who did some damage at a West Harrison liquor store over the weekend.
The suspect was seen on surveillance camera damaging and stealing from two soda vending machines on the sidewalk outside Westside Liquors on State Street at around 3:30 a.m. Saturday, August 17.
More than $6,000 in damage was done, says West Harrison town marshal Gary Noel.
During the theft, the male suspect was accompanied by two women. They were seen leaving the scene in a maroon Pontiac four-door car.
If you can help identify the suspect, contact the West Harrison Police Department at (812) 637-5261.