The 18-year-old suspect grabbed the teen girl in the school parking lot Monday, but was stopped by a male student.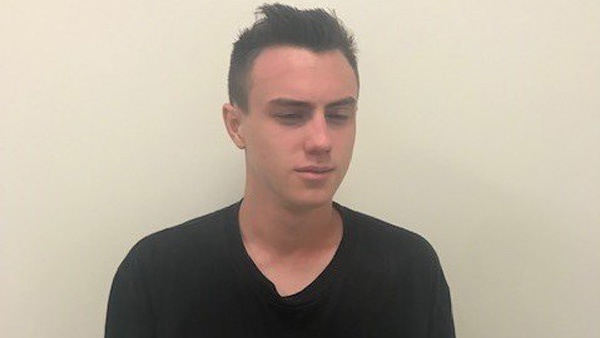 Benjamin Margitza. Photo by Boone County Sheriff's Office.
(Hebron, Ky.) - A Conner High School student was nearly abducted from the school parking lot by a man she met on the internet Monday.
The Boone County Sheriff's Office says the suspect is Benjamin Margitza, 18, of Las Vegas, Nevada.
Margitza flew to Hebron from Las Vegas and attempted to meet the female juvenile at her school.
"Margitza and the victim first met through an online application approximately four years ago where a minimal amount of communication had taken place," a BCSO news release states. "Within the past year, Margitza contacted the victim again and began making explicit, sexual statements while also obsessing over the victim by stating how he wanted to marry her."
He allegedly grabbed the victim in the school parking lot Monday, August 19 just before 11:00 a.m. She then ran away and contacted a school resource officer while a male student helped to keep Margitza from following her.
Margitza was apprehended a short time later attempting to leave Conner High School in an Uber.
"Margitza told detectives that he would have followed the victim into the school if the male student hadn't stopped him. Additionally, he stated that it was his intent to convince the victim to engage in sexual intercourse once he got her back to his hotel," the sheriff's office said.
He is now in the Boone County Jail charged with Attempted Kidnapping (class C felony) and Criminal Trespass 3rd Degree.